Contact Us
In the event of an emergency on a night or weekend, please contact the University of Maine Police Department at 207.581.4040.  UMPD has access to all Residence Life staff members who are on-duty or on-call across campus.
---
Residence Life Office Staff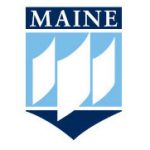 Central Office Staff
315 Memorial Union
207.581.1406
Andra Bowen
Director of Residence Life
312 Memorial Union
andra.schofield@maine.edu
207.581.4829
Cory Davis
Staff Associate for Residence Life
162C Memorial Union
cory.davis@maine.edu
207.581.1734
---
Residence Life Complex Staff 2019-2020
Each residential complex is overseen by a professional level Area Coordinator (AC) or Community Coordinator (CC) and may also employ between one and three graduate level Assistant Community Coordinators (ACC) who oversee one or more buildings in the complex. If you have questions about a particular building, or a concern about a student who lives in a particular residential area, please contact the complex staff for that area (below).
---
Somerset, Oxford, and Knox Halls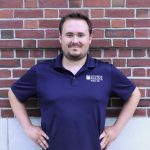 Shane Smith
Area Coordinator for Somerset, Oxford, and Knox Halls
shane.p.smith@maine.edu
015J Androscoggin Hall
207.581.6106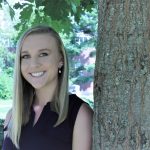 Jessica O'Brien
Assistant Community Coordinator for Oxford Hall
jessica.obrien@maine.edu
122 Oxford Hall
207.581.6417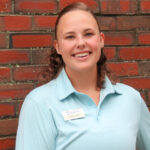 Liz Hogan
Assistant Community Coordinator for Somerset Hall
elizabeth.hogan@maine.edu
122 Oxford Hall
207.581.6417
David Valls
Assistant Community Coordinator for Knox Hall
david.valls@maine.edu
132 Knox Hall
207.581.8880
---
Androscoggin, Cumberland, and Gannett Halls
Jessica Chubbuck
Area Coordinator for Androscoggin, Cumberland, and Gannett Halls
jessica.chubbuck@maine.edu
015 Androscoggin Hall
207.581.6105
Ashley Buttice
Assistant Community Coordinator for Gannett Hall
ashley.buttice@maine.edu
122 Gannett Hall
207.581.7870
Cam McDonnell
Assistant Community Coordinator for Cumberland Hall
cam.mcdonnell@maine.edu
016 Androscoggin Hall
207.581.6107
Luisa Barry-Hershberger
Assistant Community Coordinator For Androscoggin Hall
luisa.barryhershberger@maine.edu
016 Androscoggin hall
207.581.6107
---
Hart, Hancock, and Oak Halls
Catrina Trein
Community Coordinator for Hart, Hancock, and Oak Halls
catrina.trein@maine.edu
107 Hancock Hall
207.581.8673
Alyssa Bennett
Assistant Community Coordinator for Hart, Hancock, and Oak Halls
alyssa.bennett@maine.edu
107 Hancock Hall
207.581.8673
---
Aroostook, Balentine, Colvin, Estabrooke, Kennebec, Penobscot, Doris Twitchell Allen Village (DTAV), Patch, and York Halls
James Psalidas
Area Coordinator for DTAV/Patch, Balentine, Colvin, Estabrooke, Penobscot, York, Aroostook, and Kennebec Halls
james.psalidas@maine.edu
510 DTAV Community Center
207.581.6392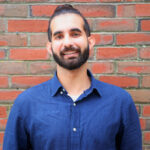 Kyle Arthenayake
Assistant Community Coordinator for Balentine, Colvin, Estabrooke, and Penobscot Halls
kyle.arthenayake@maine.edu
122A Penobscot Hall
207.581.6555
Alex Pellerin
Assistant Community Coordinator for Aroostook and Kennebec Halls
alexandra.pellerin@maine.edu
105 York Hall
207.581.6772
Emily Neville
Assistant Community Coordinator for York Hall
emily.s.neville@maine.edu
105 York Hall
207.581.6772