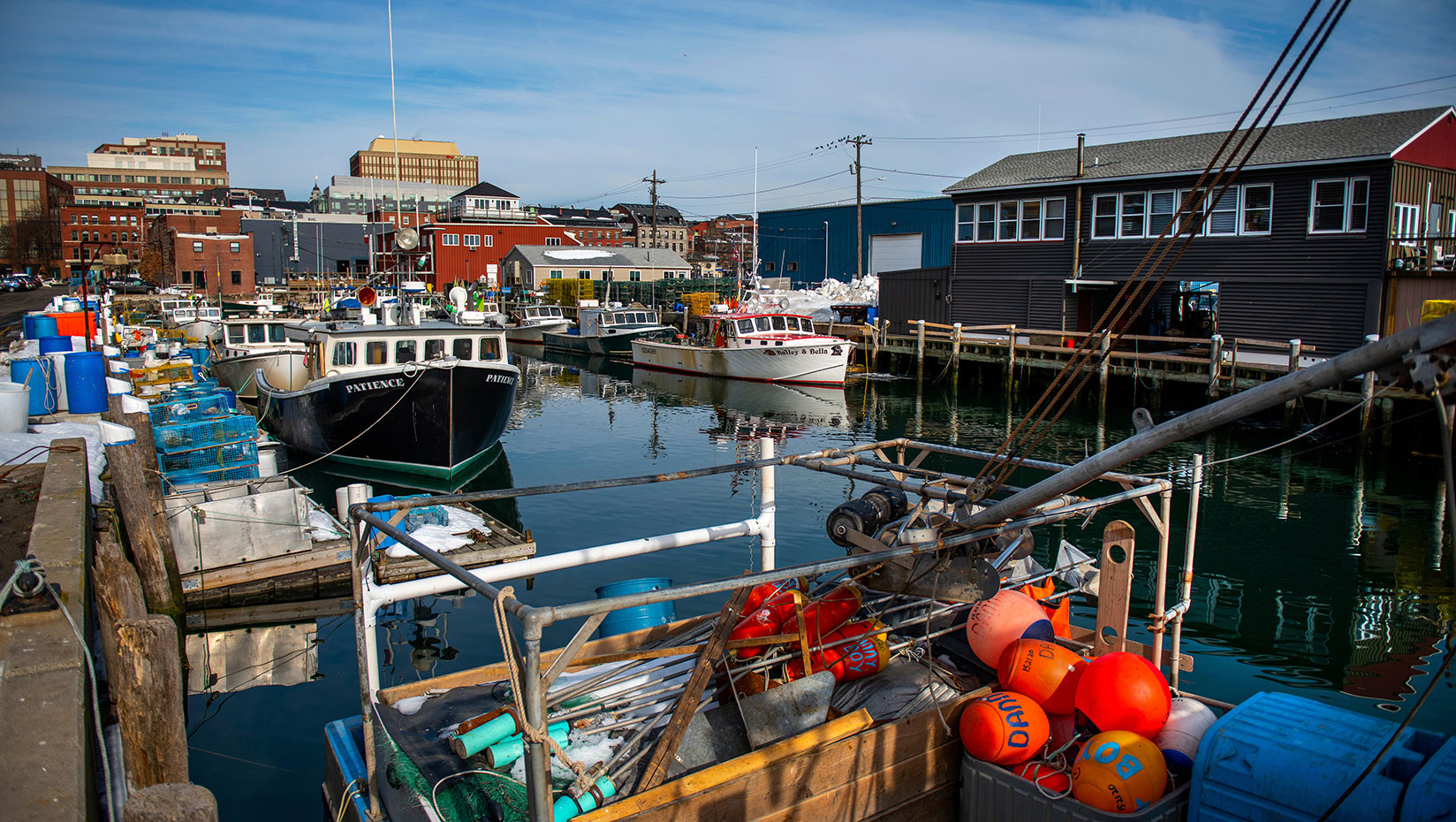 Unique partnership to develop first-ever national seafood marketing practices assessment
The U.S. Department of Agriculture, NOAA Fisheries and the University of Maine have initiated a unique partnership to better understand how U.S. fishermen market their catch. The partnership will increase understanding of the scope and scale of local and regional seafood marketing practices nationwide, and help remove barriers to direct marketing for the commercial fishing sector.
Over the next year, project partners will develop a national benchmark survey of direct seafood marketing practices in domestic wild-caught fisheries in an effort to strengthen food systems and coastal community resilience. USDA already collects direct marketer data on farms and ranches. While NOAA Fisheries collects extensive fisheries data as part of its mission to steward the nation's ocean resources, including fisheries, based on sound science, it has not collected data specific to direct marketing. The UMaine School of Marine Sciences is home to the Local Catch Network, a community of fishermen, researchers and consumers committed to providing local, healthful, low-impact and economically sustainable seafood directly from harvesters who, along with feedback from broader industry participants, will help shape the survey.
"Currently, there is a gap in national-level data on the domestic seafood system," says Joshua Stoll, one of the principal investigators for the project and a UMaine assistant professor of marine policy who leads the Local Catch Network.
The collaboration will give researchers, policymakers and the fishing industry insight into the marketing strategies of fishing businesses, given the ever-changing nature of fishing regulations and new stressors due to climate change and the pandemic. The goal is to support the flexibility and resilience in the fishing sector necessary to continue providing nutritious and sustainably harvested seafood to the nation.
"Domestic seafood markets are critically important to coastal community resilience, food security and jobs, and, thus, sustainable fisheries," says Patricia Pinto da Silva, one of the NOAA Fisheries co-leads on the project and a social scientist at NOAA Fisheries Northeast Fisheries Science Center.
"Knowing more about alternative market strategies is critical to understanding how to add value to industry products and remain viable," says Dale Squires, NOAA Fisheries project co-lead and senior economist at the NOAA Fisheries Southwest Fisheries Science Center.
Sales impacts of wild-capture seafood in the U.S. exceeded $144 billion in 2015. Seafood is a vital part of the nation's food system, but surprisingly little is known about what happens to fish, shellfish and other marine organisms that are destined for people's plates once they are landed and enter the marketplace, says Stoll. Collecting these data will help inform fishermen, researchers and policymakers about the state of direct marketing efforts, and the characteristics of those consumers and marketers. They will be useful for future investments, directing targeted technical support and identifying impacts of new regulations or climate change on this sector.
In addition, many traditional export markets have been hurt in the COVID-19 pandemic, highlighting the importance of direct marketing for seafood as a matter of socio-economic security to protect against future shocks to the system and ensure food security. To raise revenue and remain economically viable, many wild-catch fishing businesses have pivoted to marketing their catch in high-value, niche markets, which also are not yet well understood.
Comparable data collection in the farming sector has long been a USDA priority. The 1976 Farmer-to-Consumer Direct Marketing Act compelled USDA to collect data from direct marketing farmers. In 2015, USDA expanded its data collection efforts on direct agricultural sales and established the Local Food Marketing Practices Survey.
Data from these surveys have proven critical to justifying USDA funding to small- and mid-sized farming operations engaged in local and direct marketing. This includes $27 million in FY20 through the Farmers Market Promotion Program and the Local Food Promotion Program. Having similar data on seafood could help federal, state and local agencies direct more resources to fisheries.
"We've seen that baseline data is critical to strengthening local and regional food systems because it helps to make them more visible," says Edward Ragland of the Agricultural Marketing Services
The first phase of the project focuses on working across NOAA fisheries regions to build a list of seafood businesses involved in local and direct seafood sales, and design the survey
methodology. The success of the effort, being piloted as a national model, will depend on collaboration with, outreach to and input from, active commercial wild-caught seafood harvesters who distribute their catch through direct markets.
In support of this work, the NOAA Fisheries Office of Sustainable Fisheries awarded the University of Maine a $142,824 grant via the Cooperative Institute for the North Atlantic. The U.S. Department of Agriculture is contributing an additional $24,222 to the project.
Contact:
University of Maine: Joshua Stoll, joshua.stoll@maine.edu
NOAA Fisheries: Patricia Pinto da Silva, patricia.pinto.da.silva@noaa.gov; Dale Squires dale.squires@noaa.gov
USDA Agricultural Marketing Services: Edward Ragland, edward.ragland@usda.gov