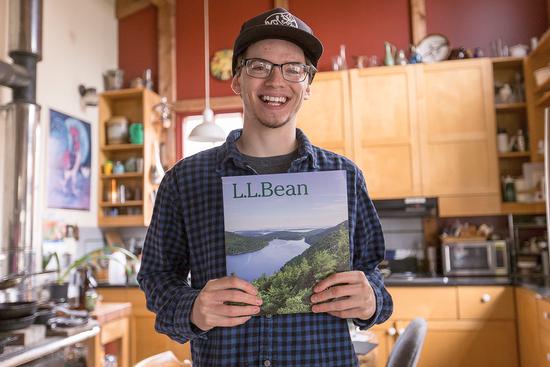 Tate Yoder
Tate Yoder is a senior in the New Media program with specific interests in being able to create visual content, whether that's photography, videography, or graphics. Right from the get-go, he wanted to use those to create a skillset that he could bring to a variety of jobs, whether that's in the film industry or marketing, he wanted to be in a place that allowed that type of flexibility.
Leading into capstone, Tate is working on exploring the limitations of documentary-filming with crowdsourcing. This concept was developed with his main interests in documentary filmmaking and a personal project that he started working on his junior year. He wanted to try to incorporate that into his capstone project.
Essentially, Tate is creating a medium in which he is able to crowdsource various stories about a singular person to generate his main documentary. The first part of his project included a priming video to address his project and encourage the crowdsourcing of various media and stories in order. Video provides a lot of information to the viewers in a quick and easy manner, and for that reason, Tate chose to use it as a main medium to share the story of Mr. O. Check out his introductory video to his project:
In the past three years of his New Media career, Tate's exposure to web design and development and the ability to look at a problem and finding the best way to address it coupled with his technical experience from previous years has allowed him to step out of his comfort zone to tell stories in a way he wasn't normally used to.
Check out more of his professional profile here.