Fall 2021 Sustainability Talks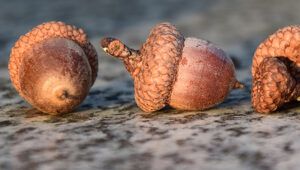 For many years, the Mitchell Center has hosted an innovative Sustainability Talks series during the fall and spring semesters. The goal of these talks is to provide students, faculty, and interested citizens with opportunities to learn about: 1) the multi-faceted nature of sustainability problems; 2) the value of connecting different forms of knowledge and know-how in efforts to understand and solve such problems; and 3) the ways in which partnerships between universities and diverse stakeholders can facilitate efforts to identify and implement useful solutions.
All talks are Mondays at 3pm and are available via Zoom and in-person at 107 Norman Smith Hall, UMaine. For Zoom attendees, registration is required for each talk. Please go to individual event pages to register. Many talks are recorded and can be found on our Vimeo site after the event.
Sign up for our e-newsletter for regular event updates.
September 13
Team Science and Lessons from Kindergarten – The Essence of Collaborative Research
Pips Veazey, Director, University of Maine Portland Gateway
This talk is available on Vimeo
Slides for this talk are also available
September 20
Digging for Buried Treasure: Hidden Gems in Maine's Reuse Markets 
Cindy Isenhour, Associate Professor, Department of Anthropology & Climate Change Institute
Brie Berry, Postdoctoral Researcher, UMaine
September 27
Rendezvous for Sustainability: Creating Space for Science-based Collaborative Solutions
Catherine Ashcraft, Assistant Professor, Natural Resources and the Environment, Faculty Fellow, Carsey School of Public Policy, University of New Hampshire
Weiwei Mo, Associate Professor, Department of Civil and Environmental Engineering, University of New Hampshire
October 4
Why We Need History to Create a Sustainable World: Views from Wabanaki History
Micah Pawling, Associate Professor, History and Native American Studies, UMaine
October 18
Leveraging the Clean Energy Triangle — Technology, Policy and Finance — to Fight Climate Change: Lessons from Silicon Valley, Washington, D.C.,and Wall Street
Dan Reicher, Senior Research Scholar, Stanford Woods Institute for Environment, Stanford University
October 25
Collaborating Toward Climate Solutions
Esperanza Stancioff, Extension Professor, UMaine Cooperative Extension & Maine Sea Grant
Parker Gassett, Marine Extension Associate, Maine Sea Grant
November 1
Access for All? Examining Water Insecurity and Health in the United States and Canada
Kiley Daley, Adjunct Instructor, Ecology and Environmental Sciences; Associate, Climate Change Institute, UMaine
November 8
Panel discussion on rematriation
Participants: TBA
November 15
Lightning Talks
Six students will each present a seven-minute talk on their sustainability research in Maine. A request for abstracts for lightning talk presentations will be issued in early October.
November 22
Storytelling: Why does it matter & how do we do it?
Presenters: Michelle de Leon, Hannah Robbins and Amalia Harrington, University of Maine
November 29
TBA