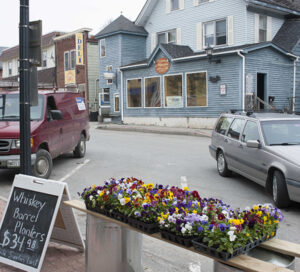 The talk will be held virtually via Zoom and in-person at 107 Norman Smith Hall, UMaine. A Career Q&A for students will follow the talk.
Speakers: Cathy Conlow and Kate Dufour, Maine Municipal Association
In order to assess the appropriate role for municipalities to play in the implementation of statewide policy priorities, it is important to understand Maine's historic reliance on municipal governments to provide of a variety of services.
Municipal governments are called on to provide traditional services including police, fire and EMS, road repairs and maintenance, parks and recreation.  However, over time state mandates have expanded the list of municipal responsibilities to include the maintenance of state aid roads, enforcement of shoreland zoning regulations, code enforcement, animal control and the management of solid waste programs, just to name a few.
While the case can be made that municipal governments are more effective and efficient at providing services because they are closest to the people, often municipalities are required to provide the services without additional state aid. The end result is greater reliance on property taxpayers to fund state priorities.
However, with the right partnerships, program evaluation systems and funding mechanisms in place municipalities can assist the state in meeting its goals. During this presentation Cathy and Kate will discuss the steps necessary to help the state successfully implement its goals, whether focused on climate change and sustainability, economic development or addressing the state's affordable, senior and workforce housing needs.
Cathy Conlow has been the Executive Director of Maine Municipal Association since August of 2021. Prior to that, Cathy served as the City Manager of Bangor, Town Manager of Orono, Public Services Director of Blaine Mn., and Director of Economic Development, Urban Renewal, and Solid Waste in Jackson County Oregon.  Cathy holds a BS in Public Administration from Shippensburg University of PA, and an MPA from George Washington University.
Kate Dufour has worked for MMA representing the interests of municipal government before the Maine State Legislature since 1995 and has served as the Director of the State and Federal Relations Department since 2017. Her areas of focus include taxation, elections, labor, housing and appropriations. Kate received her BA degree in Political Science from the University of Southern Maine and Master's degree in Public Administration from the University of Maine. Kate is also a member of the Hallowell City Council.
To request a reasonable accommodation, contact Ruth Hallsworth, 207.581.3196 or hallsworth@maine.edu