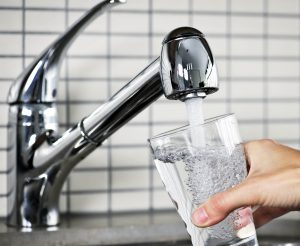 The talk will be held virtually via Zoom and in-person at 107 Norman Smith Hall, UMaine. A Career Q&A for UMaine students will follow the talk.
Speaker: Kiley Daley, Adjunct Instructor, Ecology and Environmental Sciences; Associate, Climate Change Institute, UMaine
Water insecurity is broadly defined as the lack of adequate and safe water to sustain a healthy and productive life. Though often overlooked in high-income countries, water insecurity is an important concern in the United States and Canada, including for populations in several rural and Indigenous communities. Water insecurity is shaped by interconnected biophysical characteristics and human dimensions including water-stressed natural environments, inadequate infrastructure, economic policy, and sociocultural dynamics. Therefore, solutions to address water insecurity must consider this comprehensive range of factors. In this presentation, Kiley will highlight several projects that examine water insecurity in the United States and Canada, with the goal of working toward solutions. In particular, he will feature his participatory water-health research in remote Inuit communities in Arctic Canada, and he will discuss how similar approaches may be beneficial in Maine.
Kiley Daley is an Adjunct Instructor in the Ecology and Environmental Sciences Program and Associate at the Climate Change Institute at the University of Maine. His interdisciplinary research focuses on socio-ecological systems and human health with a particular focus on drinking water, sanitation, and risk assessment in rural and Indigenous communities.
To request a reasonable accommodation, contact Ruth Hallsworth, 207.581.3196 or hallsworth@maine.edu