Spring 2018 Faculty Grant Awardees
Laura Artesani (Music)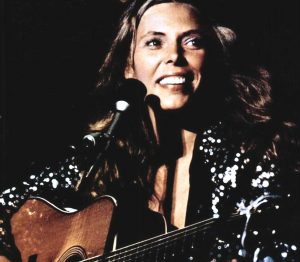 Joni Mitchell Tribute Concert
Having organized an annual Women Composers concert for over twenty years, Pianist and Music Education coordinator Laura Artesani decided that, for 2018, she'd pull out all the stops and plan something really special: A tribute concert in honor of nine-time Grammy award winner and beloved cultural icon Joni Mitchell. This swank event featured the added glamour of performances by singer-songwriter and UMaine alum Sara Hallie Richardson. Mark Tipton, director of the University of Maine Jazz Ensemble, arranged some of Mitchell's songs for Richardson. Dan Sonenberg, USM professor and Joni Mitchell expert (he wrote his dissertation on the Canadian legend) enlightened us with a pre-concert lecture. Vocal groups Euphony, the Maine Steiners, and Renaissance also performed. The tribute took place November 13, 2018 in Minsky Recital Hall, truly a moving and memorable evening.
Ryan Dippre (English, Director of College Composition)

The History of Writing Instruction at UMaine
This is the third time we've awarded a grant to Writing Studies scholar Ryan Dippre. Why, you may ask? Well, we can't help it. He keeps doing great work and making reasonable requests! He'll be using this grant to give a presentation at the Council of Writing Program Administrators' 2018 Annual Conference. His topic: a study of how we've been teaching college composition at the University of Maine for the past fifty years. Turns out, we're pretty good at it, so good in fact that in 2017 UMaine's College Composition program was awarded a Writing Program "Certificate of Excellence" from the Conference on College Composition and Communication. Dippre's talk, titled "Incremental, Lasting Change: Transforming the Story of Writing at UMaine across the Decades," shares the rich history of writing instruction at UMaine with leaders in the field. What's not to support?
Elizabeth Downing (Music, Flute Instructor)

  Woodwind Duet Performance
With the help of an MHC grant, flutist Downing traveled to Ostend, Belgium to perform as part of Clarinet Fest 2018. There she will was joined by clarinetist and composer Beth Wiemann (who also just happens to be the head of the Music department at UMaine) as part of a duet. Downing and Wiemann performed David Feurzeig's Bagatelles for clarinet and flute, a work these woodwind players regionally premiered in February 2017. Since last year, Feurzeig's has revised Bagatelles in response to input from Wiemann and Downing, so the Belgium performance was a new version of this composition. The international music scene recognizes that UMaine's musicians are world class.
Michael Grillo (Art History)

 The Epistemology of Connoisseurship: Questions on Giottino's Uffizi "Lamentation"
Humanists love a mystery—that moment when the evidence doesn't sit right, and you lie awake puzzling out possible explanations. Concerning some troubling assertions about a gorgeous painting titled "Lamentation"—housed in the Uffizi in Florence— art historian and MHC faculty board member Michael Grillo is on the case. Does "Lamentation" date from the Trecento (14th century)? Or was it restored to look as though it does? Is it the work of Giottino? Or someone else? Who was behind what Grillo identifies as this work's notable delicacy of line and the emotional expressiveness of its figures? Its almost photographic optical devices and tableaux vivant-like staging? In short, its Victorian-era feel? Did restoration alter the original in keeping with later aesthetics? Questions such as these take some serious archive digging and a trained eye to answer. Thus, with the help of an MHC grant, Grillo will travel to Italy to continue his detective work on the haunting mystery that is "Lamentation."
Nancy Ogle (Music, Voice)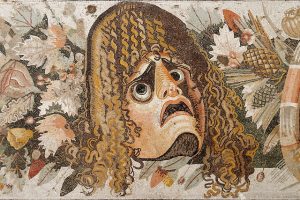 Staged Reading of Aristophanes'"Plutus"
In collaboration with the Honors College and the Department of Philosophy, Professor of music, voice, and opera Nancy Ogle has organized a public reading of Aristophanes' "Plutus," an immensely popular work in its day about the god of wealth. Students in the School of Performing Arts' Opera Workshop participated in the chorus, always so consequential in Greek drama. This event took place on October 17, 2018. The following day (October 18), Wycliffe College (University of Toronto) philosophy professor David Butorac—an expert on "Plutus"—gave a talk in the Philosophy Department's colloquium series. When Humanists work together across disciplines, our shared cultural past comes to life.
Beth Wiemann (Music, Composition, Department Chair)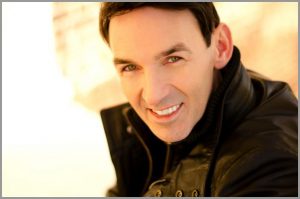 Jeremy Huw Williams: Masterclass and Performance
Thanks to funding from MHC, as well as the Cultural Affairs "Distinguished Lecture Series," and the School of Performing Arts, the acclaimed Welsh baritone Jeremy Huw Williams, who sings with "moving dramatic import" according to The Herald, added a stop at the University of Maine to his East Coast tour. As a result, our voice students had the unique opportunity to take a masterclass from an internationally acclaimed working singer. We then sat back and relaxed for a performance by the baritone, accompanied by his long-time collaborator Paula Fan in the elegant surrounds of Minsky Recital Hall.