Seanna L. Annis
Expertise
🚜 Agriculture, 🌡 Climate change, 🍞 Food security, 🍄 Fungi, 🦠 Pathogens, 🐛 Pests and parasites, 🫐 Wild blueberries
My research focuses on fungi that are pathogens of plants. Research projects in my laboratory examine the genetic diversity, physiology and molecular biology of various fungal pathogens and applied aspects of control of fungi that attack lowbush blueberry. A major focus of my research is mummy berry disease caused by Monilinia vaccinii-corymbosi and a disease identified in Maine for the first time in 2009, Valdensinia leaf spot, caused by Valdensinia heterodoxa. Visit Annis' biography to learn more.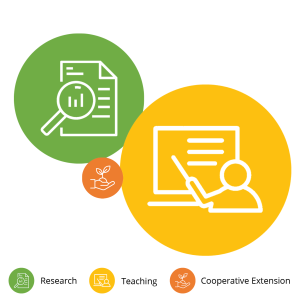 Appointment details
Annis' work is supported by:
School of Biology and Ecology at the College of Natural Sciences, Forestry and Agriculture
Maine Agricultural and Forest Experiment Station
University of Maine Cooperative Extension
Experiment Station contributions
Current project: The biology of fungi causing disease in lowbush blueberry and improvements in their management
Developed identification method for leaf rust on lowbush blueberry.
Developed program for providing blueberry growers with reports on plant and fungal development and risk of infection information on mummy berry and other diseases that has resulted in improved control of these disease and cost savings to growers.
Identified fungal contaminants of maple syrup that may affect quality and safety of syrup and developed control methods.
Implemented a network of 15 internet connected weather stations to provide real-time weather data in wild blueberry fields. This network provides data to growers on infection conditions for various fungal pathogens and possible frost conditions.