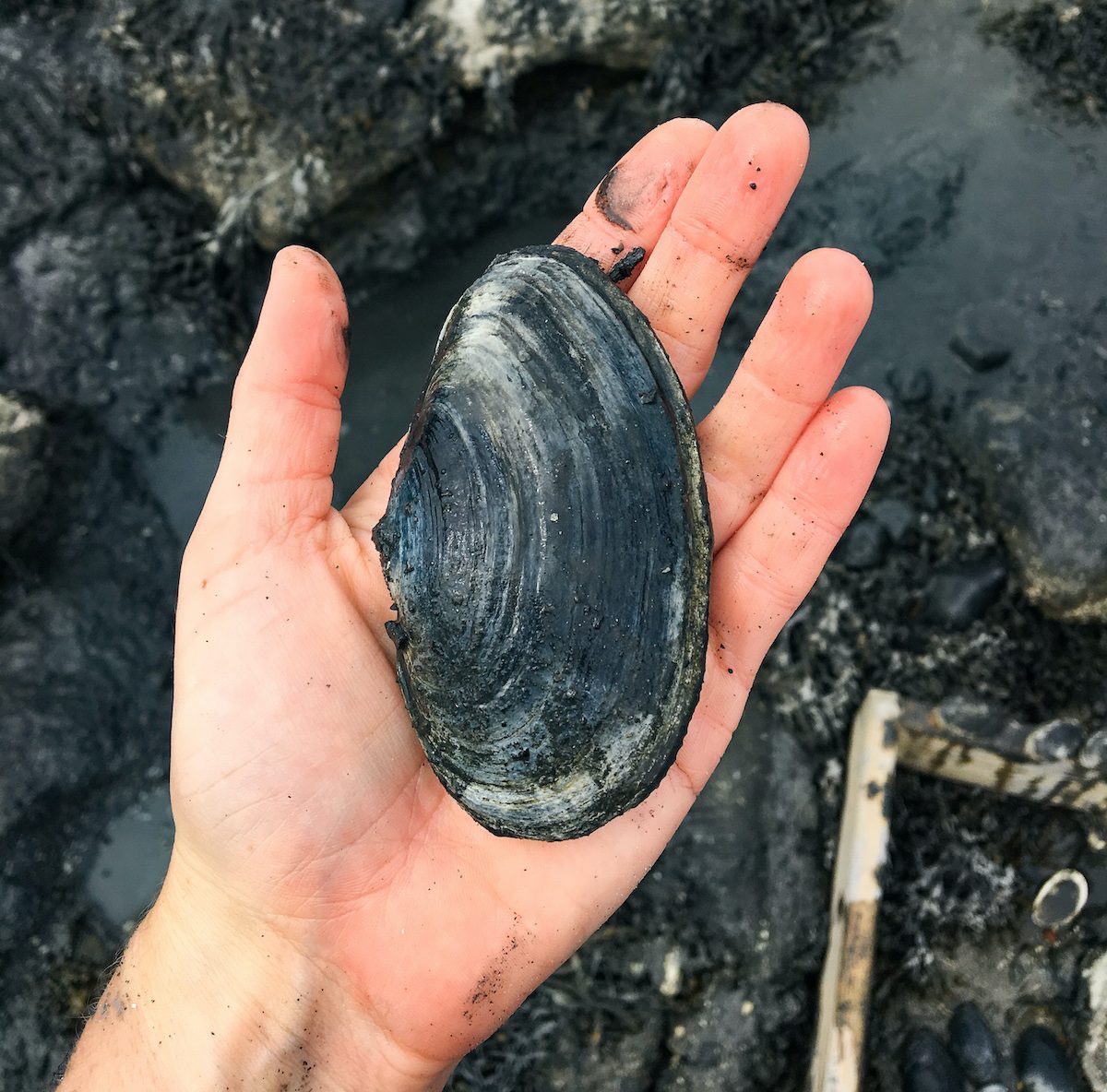 Community Science Update
Since 2019, researchers at UMaine's Darling Marine Center and members of the joint shellfish committee of Damariscotta and Newcastle have collaborated on a community science project focused on the ecology and shellfish resources of the upper Damariscotta River estuary.
We have gathered information on both the ecological and human dimensions of the wild shellfish fisheries in the estuary and worked together with harvesters and other local experts to identify the importance of the river to so many and also how it is changing through time. We also have identified sites where we will continue to monitor the abundance of harvested shellfish (including soft-shelled clams, oysters, quahogs and razor clams) as well as the recruitment of soft-shelled clams (see map to right).
Information like this can be used for many purposes including:
Determining the location and timing of conservation activities.

Informing committee decisions about license allocation.  

Helping to identify ways to expand participation in shellfish management and conservation. 
To learn more about the project, download this two-page summary or read on for details of our activities and results from summer 2019 through summer 2023.
For more information about the project and to access related publications, please visit: https://umaine.edu/leslie-lab/research-2/damariscotta-community-science-project/
What Have We Learned?
Summer 2019
Shellfish populations vary among locations and by tidal height, with greater numbers of shellfish in the upper intertidal zone.

Soft-shell clam recruitment was highest in the upper intertidal zone.

Harvesters shared that they have observed an increase in wild oyster abundance and a decrease in soft-shell clams. Many have begun to harvest oysters.
Fall 2020 – Winter 2021
Shellfish harvesters and others identified changes in the upper estuary, including: 1) Increases in aquaculture, coastal development, tourism, and boating; 2) Growth of the wild oyster fishery; 3) Declines in the soft-shell clam fishery and other commercial fishing; and 4) Diminishing access and navigability in the upper estuary.

Local knowledge is important for understanding how and why shellfish populations are changing and to guide research.
Summer 2021 and Summer 2022
Green crab numbers vary, peaking in summer.

Wild oysters are found at all monitoring sites. 

Shellfish populations vary among locations: Westview has the most quahogs and fewest clams.
Summer 2023
Oyster spat (i.e., baby oysters) recruit to the intertidal zone in the upper estuary near areas with many oyster farms.

We did not find oyster spat in Great Salt Bay. 

Adult wild oysters are attached to rock and under rockweed in the upper estuary, south of the Damariscotta-Newcastle bridge. 
Next Steps: Spring and Summer 2024
Focus groups

: Early this spring we will host a series of focus groups to identify and share people's knowledge and goals for the future of the estuary.  

Continued wild oyster research

: We will survey wild oyster populations in the intertidal and subtidal and continue to study oyster spat settlement. 
To learn more about this project and how you can get involved, please contact Prof. Heather Leslie or graduate student Sarah Risley.