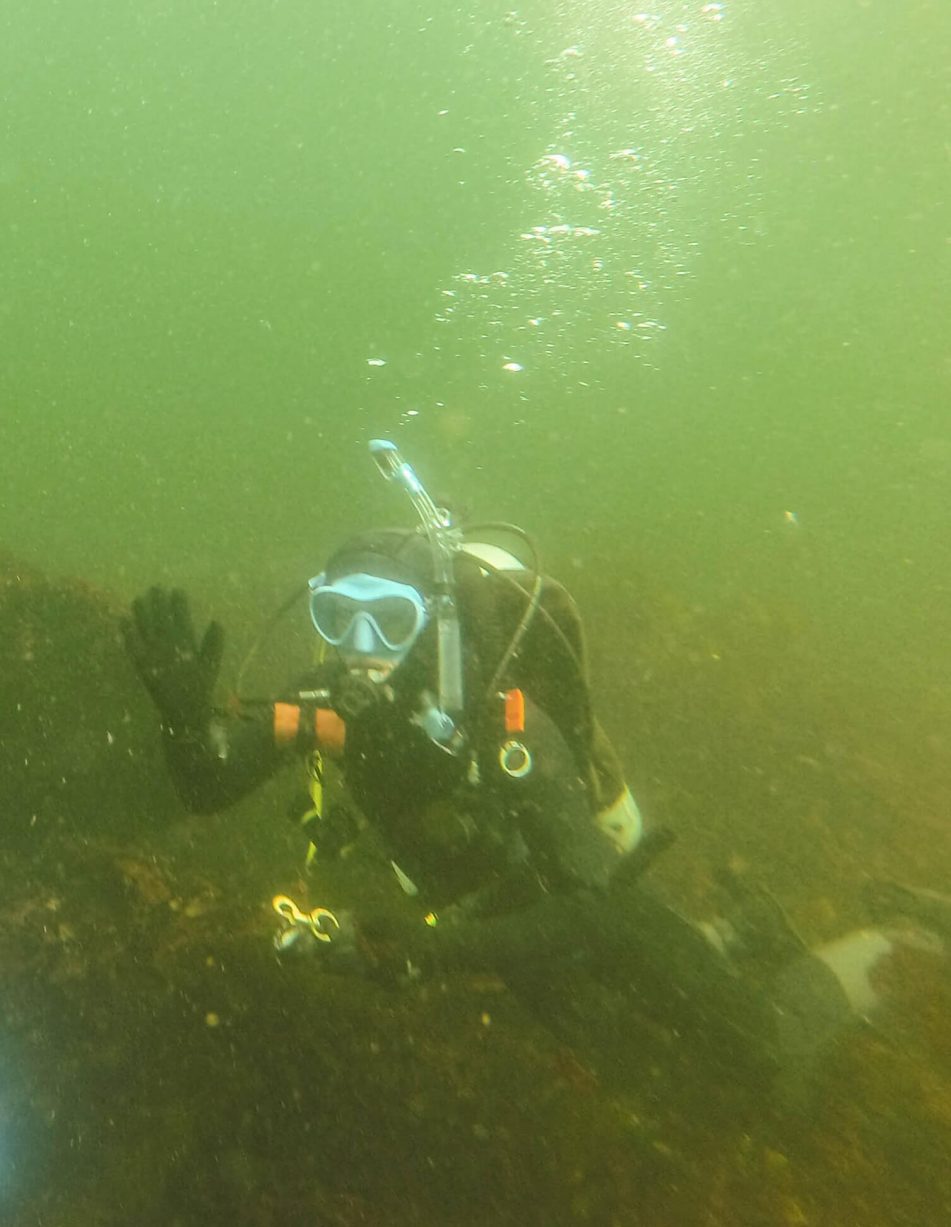 Melissa, underwater
Masters student Melissa Britsch has gotten a new perspective on Maine's coast and her research, thanks to UMaine's Scientific Diving Program.
Melissa's reflection, in UMaine News:
"I'm fascinated by the ocean and always have been. I grew up several hours from the coast and loved going to the beach," says Britsch. "I'm interested in studying the ocean because I think it is really cool and it also needs protection. I want my research to contribute to understanding how we use the ocean and to help conserve it, now and in the future."
Britsch says the Basic Scuba course was very fun and the class learned a lot, progressing from the beginner level to being certified divers in just a few months. Now she's moved on to the next level to keep learning and improving her diving skills.
"Getting to see underwater organisms in their natural habitat has been an amazing experience, but I think that one of the most interesting parts has been learning how to apply science to diving," she says of the second course. "I like expanding my diving skills, but I love science and I really enjoy seeing how I can dive and do science at the same time."
Outside the classroom, Britsch enjoys hiking, rock climbing and playing viola.
"Maine is a beautiful state and I'm very glad that I came here," she says. "I love the community at the university and the many opportunities to grow, both academically and in the diverse extracurricular activities that the university offers. I'm also grateful for the opportunity to go to graduate school here and to take classes like science diving, where I am learning skills that I will use after I graduate."