The ability to innovate — to think creatively and bring ideas to life — is an increasingly crucial skill in our fast-changing world.


Through this micro-credential pathway, you'll learn the innovation process and build the ability to develop solutions to any problem.
What's an innovation micro-credential?
Put simply, you'll learn to develop an innovative mindset through exposure and practice with innovation. Once you have completed the innovation micro-credential pathway, you'll be able to demonstrate the ability to not only create meaningful and unique ideas, but will have learned how to act on those ideas.
Why should I earn an innovation micro-credential?
While 66 percent of hiring managers indicate that it is "very important" that recent graduates demonstrate the ability to innovate, only 41 percent think recent graduates are well-prepared to apply those skills in the workplace. (Source: Association of American Colleges and Universities). An innovation micro-credential will help you develop the skills you need to excel in the workplace and beyond. UMS micro-credentials are issued digitally  and designed to be shared on social media and professional sites, such as LinkedIn, as well as on your website, e-portfolio or résumé!
Learn more about UMS micro-credentials
Am I eligible to enroll?
Yes! This pathway is open to anyone – University of Maine students and all Maine residents. We offer dedicated programs for employers interested in training groups of employees in innovation – contact us to learn more. The only enrollment prerequisites are curiosity and a willingness to learn.
How do I start?
Contact Matthew Hodgkin at the Foster Center for Innovation. To submit a reflection for the UMS Innovation badges, complete this form. To submit previously completed Innovation courses, workshops or experience for review toward a UMS Innovation badge, complete this form.
Level 1: This badge is issued in recognition of the learner's participation in courses, events or workshops related to innovation. To earn this badge, learners begin to build relationships that enable them to identify ways to enhance their engagement in innovation practices. View the Level 1 badge.
Level 2: This badge is issued in recognition of the learner's engagement in innovation learning experiences. To earn this badge, learners show intentional practice in these skill areas: creating, communicating, and validating ideas. View the Level 2 badge.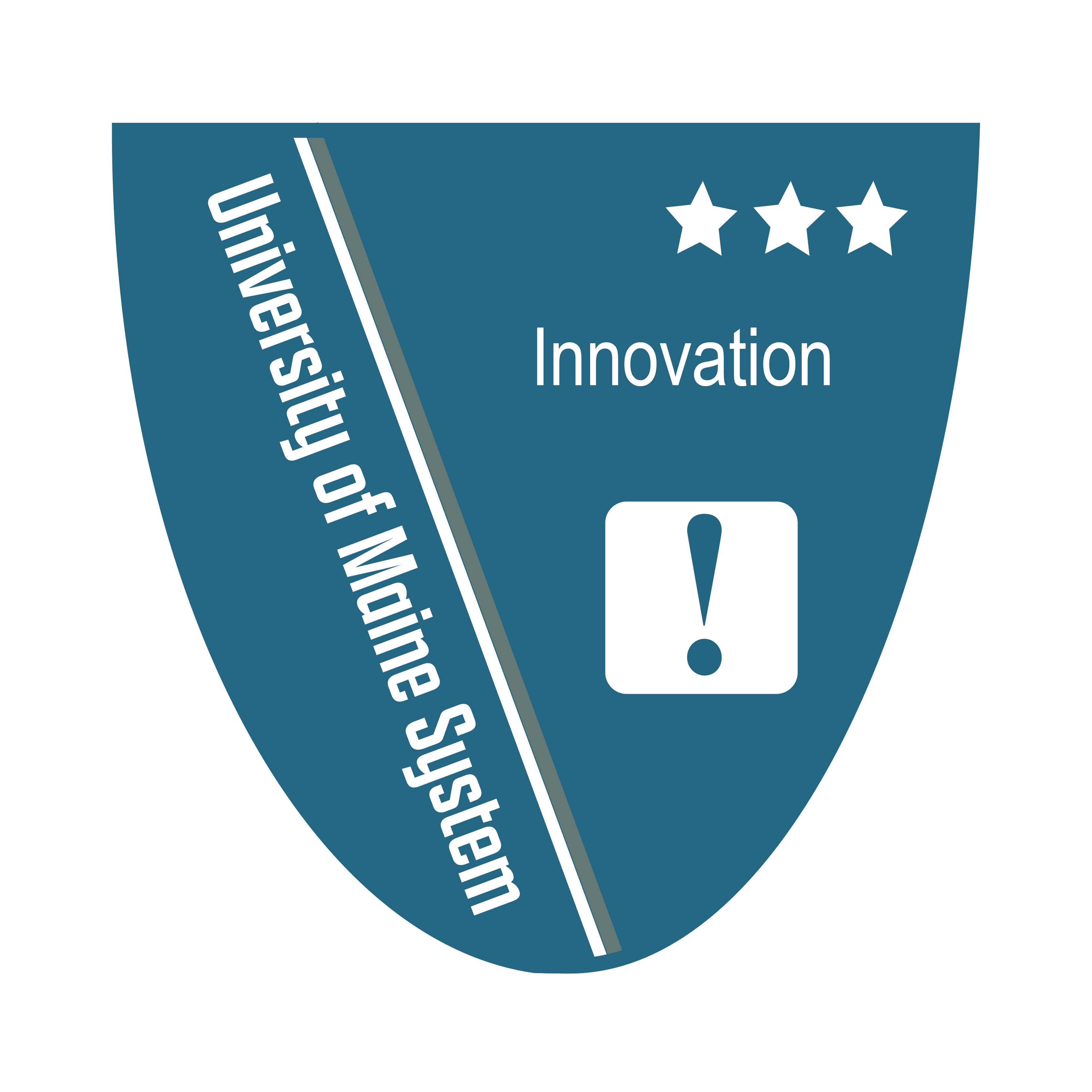 Level 3: This badge is issued in recognition of the learner's leadership, initiative, and ongoing, active engagement in innovation experiences. Learners who earn this badge demonstrate growth and development in becoming a leader and active citizen and demonstrate problem solving ability. This badge shows that a learner has applied learned skills in a real-world setting and has been assessed as competent. View the Level 3 badge.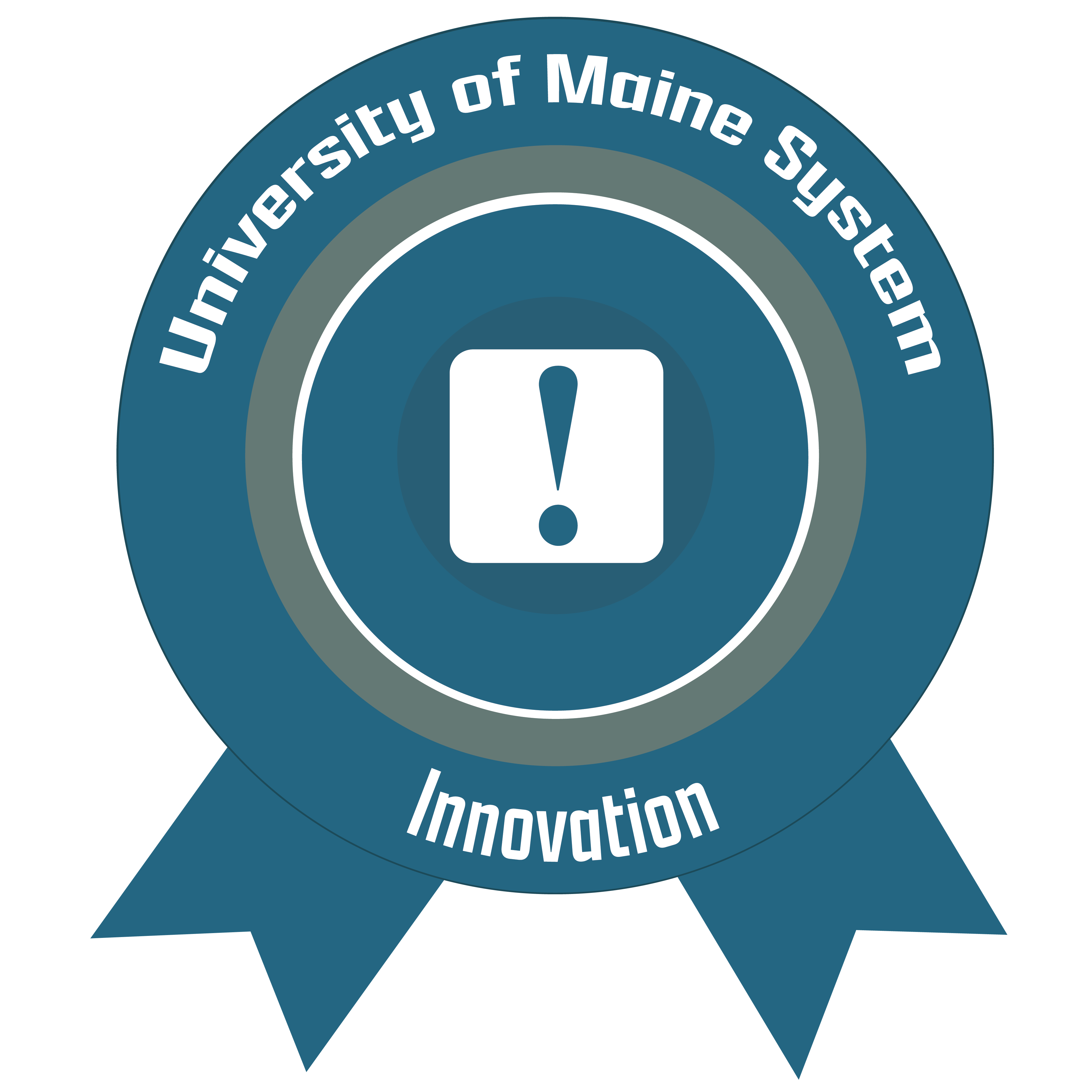 Micro-Credential: Learners achieve a verified University of Maine System micro-credential by completing the Innovation Pathway and meeting the high-quality standard. The Innovation pathway encourages learners to apply their learnings and to become a leader for innovation. View the Innovation Micro-Credential.
Learners who complete the Innovation Pathway and earn an Innovation Micro-Credential will earn the Creative Problem Solving Badge offered through the University of Maine System Education Design Lab.