Hyflex English Program
 UM IEI is now offering online English courses!
Join live on campus classes

Integrated curriculum combines speaking, reading, writing, and listening at all levels

Teaches skills necessary for taking academic courses in English

Enroll in part-time or full-time study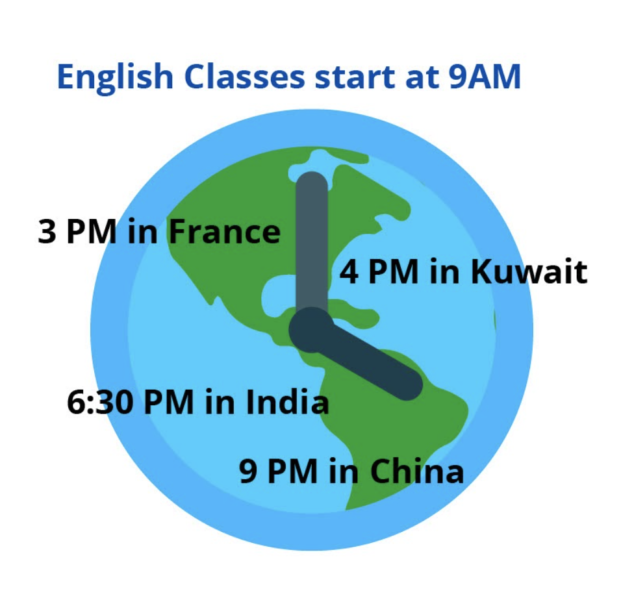 ---
The IEI offers two 8-week sessions in the Fall semester, two 8-week sessions in the Spring semester, and one 8-week session in the Summer. Students can begin studying at the IEI during any session. For students who cannot join the courses live on campus, distance options that combine synchronous (joining live by video conference) and asynchronous (working independently with online instruction) learning are available. With our online classroom, BrightSpace, as well as video conferencing, we are able to offer quality instruction that is adaptable to each student's needs. 
An example is a student joining the class from China. Due to the time difference, they only join the live class by video conference for the first hour. They finish the rest of the classwork online. The recordings from each live class are available in the online classroom as well. The instructor is available for office hours and they meet regularly.  
Another student joins the class from Kuwait. Since the time difference there is not as great, this student joins by video conference for the entire class. Like all the other students taking courses in person or online, they can review the class by watching the recording in the online classroom, make appointments with the instructor as needed, and also connect with other students.
IEI courses follow the University of Maine Academic Calendar, including all holidays, start dates, and end dates. The University of Maine Academic Calendar can be found here: https://studentrecords.umaine.edu/. More information on IEI's Dates and Rates can be found here: https://umaine.edu/iei/admissions/dates-costs/.
Read about Maiwand Kakar's experience with the online IEI program