Estabrooke Hall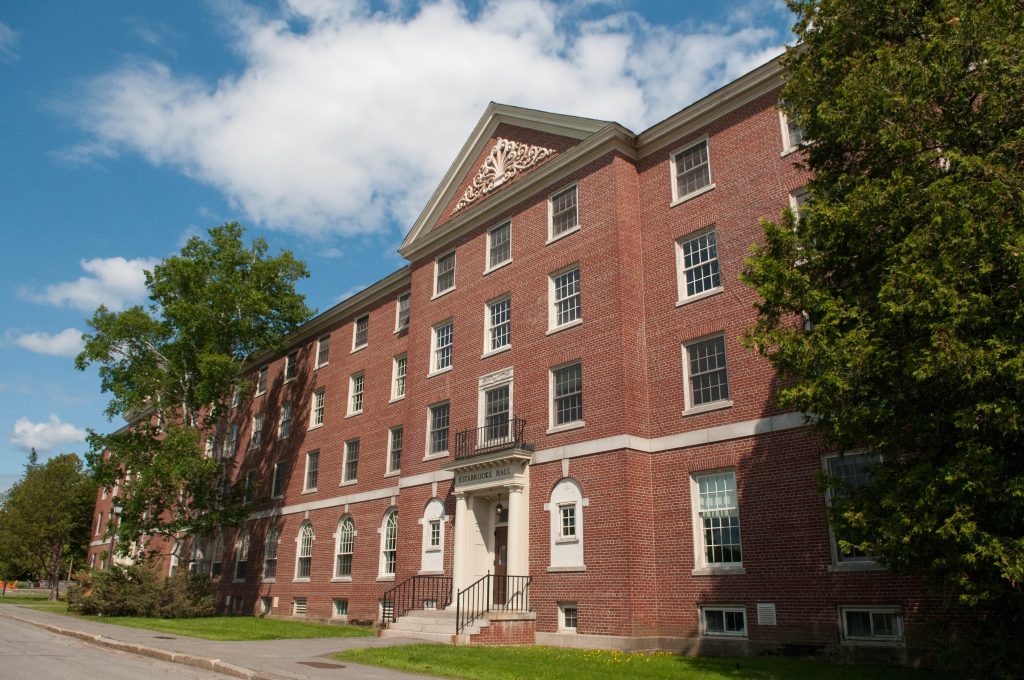 Welcome to Estabrooke Hall
Estabrooke Hall gets its name from Kate "Ma" Estabrooke, who served for many years as house mother of Mount Vernon Hall women's dormitory. When Mount Vernon Hall burned and this beautiful space was built, it was named for Mrs. Estabrooke.
Located on the southwest side of campus, Estabrooke Hall is a three-minute walk from York Dining.
Estabrooke Hall
Send mail and packages to this address:
Estabrooke Hall, Room Number
Orono, ME 04469
Physical address:
15 Estabrooke Drive
Orono, ME 04469
---
Room Dimensions
Single: 10′" long, 12′ wide and 8'6″ high
Double: 16'11" long, 11'10" wide and 8'6″ high
Deluxe single rooms have a full-sized bed. All other rooms have Twin XL (80″ long).
Amenities
Double rooms have two closets, bookshelves, dressers, desks, and chairs.
Windows
Floor 3: 48″ wide, 6.5″ deep and 64″ high
Floor 4: 47″ wide, 6.5″ deep and 57″ high
Closets
53″ wide, 14″ deep and 99″ high.
Rod to floor: 68 inches.
Desks
42″ wide, 24″ deep and 30″ high.
Maximum height underneath: 26 inches.
Standard chair included
Dressers
30″ wide, 24″ deep and 29.5″ high
---
Estabrooke Photo Gallery