How to apply
For Undergraduate Programs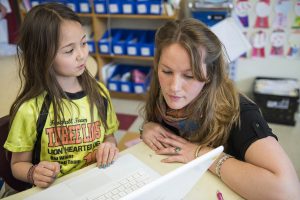 Qualified students are admitted to the College of Education and Human Development as first-year students in a four-year program. The recommended date to apply for the fall semester is Feb. 1. The recommended date to apply for the spring semester is Nov. 1. The date to apply for fall semester Early Action is Nov. 30. Deadline dates for the application and supporting academic documents are recommended as a guide to students who also seek university housing and consideration for financial aid. Applications received after the recommended deadline dates are reviewed based upon availability of openings within academic colleges.
In addition to an application, applicants should also submit:
official SAT or ACT test results (no later than Feb. 1), and
test results from the International Test of English as a Foreign Language (if the applicant's native language is not English).
To receive an application, contact the Admissions Office at 5713 Chadbourne Hall, Room 115, Orono, ME 04469-5713; 207.581.1561.
The College of Education & Human Development requires that applicants have completed the following subjects in order to be accepted for admission:
4 years of English
2 years of Algebra I/II
1 year of Geometry
2 years of Foreign Language
1 year of Biology (Lab)
1 year of Chemistry (Lab) or 1 year of Physics (Lab)
2 years of Social Studies
1 year of Physical Education
1 semester of Computer Science
1 semester of Fine Arts
The Admissions Office reviews and notifies on-time prospective candidates of admission decisions between January and mid-April for fall semester enrollment.
First-year students with outstanding academic credentials who would like to receive early action in January are encouraged to apply by Nov. 30. Students considered for early action must rank in the top 10-15 percent of their class and have combined SAT scores of 1090 or higher, or an ACT composite of 25 or higher.
Academic performance in the senior year as evidenced by mid-year grades is an important consideration when reviewing many student credentials. Students for whom mid-year grades are necessary to complete the review of the admissions application, will be notified between February and mid-April, once the office has received mid-year grades and completed the evaluation of the application and supporting academic credentials.
Candidates approved for admission prior to the completion of the academic year are accepted contingent upon successful completion of all academic work and the receipt of a final transcript of grades. The university reserves the right to withdraw the acceptance of a degree candidate if the applicant fails to achieve academic success in course work, or if the ability of the university to provide academic and student support services for the student has been reached.
For Graduate Programs
Consideration for admission to the graduate school will be given to applicants holding a bachelor's degree or the equivalent. The graduate school has no fixed minimum grade point average requirement for admission. However, the applicant should have a strong undergraduate record. Students who have undertaken graduate work at another institution must be in good standing at that institution to be eligible for admission to the University of Maine. Specific requirements for admission differ by program. You are responsible for verifying whether your program requires application materials other than those listed below. To check specific program requirements, refer to the Overview of Graduate Programs. To be considered for admission to the College of Education & Human Development, an applicant must submit at least the following materials directly to the Graduate School, 2 Winslow Hall, University of Maine, Orono, ME 04469.
Two copies of the Application for Admission to the graduate school. To receive an application, contact the graduate school at 207.581.3219. The application for admission to the graduate school is available on-line at: umaine.edu/graduate/apply. Two official transcripts from each institution attended, showing the grades earned in all of the applicant's previous academic work (graduate and undergraduate), and degree(s) earned. Three letters of recommendation (on the graduate school's recommendation forms) from persons in a position to judge the applicant's preparation for and ability to undertake graduate study (e.g., previous instructors or co-workers). Letters should be forwarded directly by the writer to the graduate school (at the address listed above), and must be in duplicate. A non-refundable application fee. Official report of scores achieved on the Graduate Record Examination aptitude test and, if required, the appropriate advanced test. Exceptions to this requirement are as follows:
1. Applicants to the Education Specialist and Master of Arts in Liberal Studies are not required to submit GRE scores.
2. Applicants to some Master of Education programs may submit Miller's Analogy Test scores (MAT) in lieu of the GRE.
3. In limited cases, Graduate Record Examination scores may not be required for admission to certain doctoral programs for those students who hold a recent master's degree from an accredited university. It is essential that applicants contact the department of intended study to determine specific program requirements.
Official report of the Test of English as a Foreign Language (TOEFL) for all international applicants whose native language is not English. The graduate school requires a score of 550 on TOEFL. Applicants with scores below 550 will be required to take English language training.
All application materials become part of the permanent records of the university and will not be returned. It is strongly recommended that completed applications be on file at the graduate school by Jan. 15 to allow time for processing and for consideration of assistantships for the following academic year. Certain programs admit students only for September, or may have other deadlines. Applications for the spring semester should be submitted at least eight weeks before the beginning of the semester. The Graduate School accepts applications throughout the year. When the application and all required supporting material have been received, the application is reviewed by faculty members of the appropriate program. This review normally is conducted by an admissions committee, composed of graduate faculty members, which makes recommendations to the graduate school concerning the admission of applicants to the program. Upon receiving the committee's recommendation, the graduate school reviews the applicant's file. After making the final decision, the graduate school will inform the applicant of the action taken. Once all application materials have been submitted, applicants should allow six weeks for processing, decision-making, and notification.
Campus Visits and Interviews
To arrange a campus visit, interview or tour, contact the Admissions office at 207.581.1561.