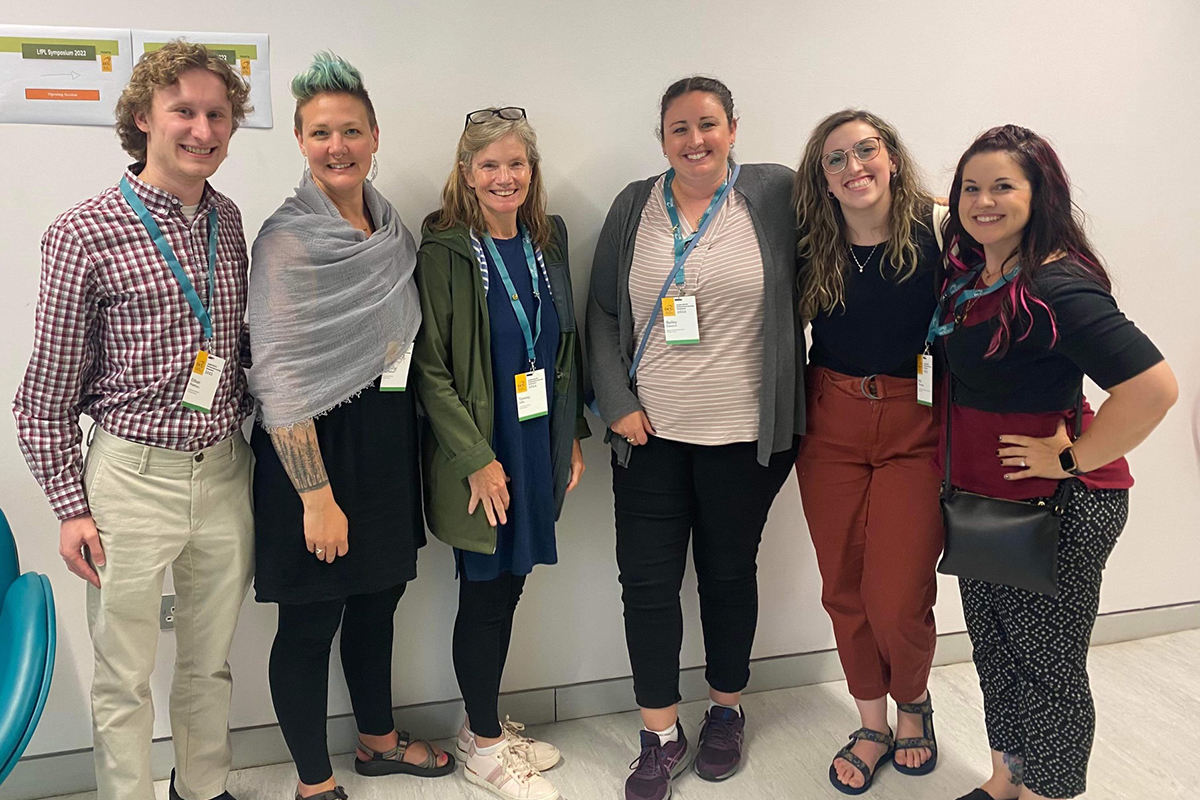 UMaine education professors take boundary-crossing approach to teacher leadership
As schools nationwide struggle with staffing shortages, two University of Maine faculty members are exploring ways to empower and elevate teachers as leaders in their schools and communities.
For the past two years, Rebecca Buchanan and Tammy Mills from the School of Learning and Teaching in UMaine's College of Education and Human Development have facilitated a Teacher Leadership Collaborative, a group of classroom teachers mostly from Maine, who meet regularly to discuss their teaching and the role of teachers in society.
"We think of the collaborative as a boundary-crossing, semi-formal community of teachers across the career-span, across content areas and grade levels, and across geographic space," says Buchanan, an associate professor of curriculum, assessment and instruction.
The group is premised on a teacher leadership framework that Buchanan and Mills helped develop, which among other things emphasizes continuous inquiry, social justice, and an expanded notion of the role teachers play in schools and communities.
"Inquiry is important," Buchanan says, "because in many traditional professional development models, an expert will come to a school and say, 'This is what you have to do to improve your practice.' A lot of our work is based on: How do teachers learn about their practice by interrogating it themselves?"
The social justice piece envisions schools as transformative spaces that create greater equity rather than maintaining the status quo, which ties into the expanded conception of teachers as leaders, Buchanan and Mills say.
But perhaps the most novel part of the framework is the boundary-crossing emphasis. Research on teacher leadership tends to focus on particular schools, districts or grade levels, with veteran teachers seen as mentors to preservice and early-career educators.
"The collaborative is not as formal or hierarchical," says Mills. "So, we think the conversations can be deeper and broader and more valuable, because our preservice teachers and our veteran teachers are able to learn from each other."
In 2020, Mills and Buchanan received an internal UMaine Faculty Research Fund award to help establish the Teacher Leadership Collaborative. But both are quick to point out that their role is to provide minimal structure and let the teachers drive the discussion and collaboration when the group meets.
Initially, the idea was to have in-person meetings, but they moved online early on because of the COVID-19 pandemic. The meetings have largely stayed virtual to accommodate the busy personal and professional lives of participants. However, there are occasional in-person gatherings. Last year, members of the collaborative presented at the Leadership for Professional Learning Symposium in Dublin, Ireland. The symposium brings together practitioners and scholars for open discussions about a wide range of issues in teaching and education.
Recently, the journal Professional Development in Education published an article co-authored by Buchanan, Mills and six members of the collaborative, all current or former UMaine education students. The article features case studies written by each of the teachers, which along with interviews, recordings of the group's meetings, and other teacher created artifacts, were analyzed for common themes.
Ethan Mathieu, a 2022 graduate of the secondary education program at UMaine, writes about the boundary crossing nature of the collaborative in his case study.
"While a similar group of teachers within your school or district could be similarly supportive," Mathieu says, "I believe that the unique meeting of educators through the TLC creates opportunities to really expand our thinking about education. When we come from different walks of life, we each have something new to contribute to the conversation."
One of the most prevalent themes to emerge from the case studies was the idea that teachers develop a "craft conscience" that reflects the socially agreed upon norms and values educators develop over time when it comes to their teaching practice. Buchanan and Mills note that often when teachers suffer burnout or consider leaving the profession, it's because their craft conscience is in conflict with what they're being asked to do in the classroom.
Bailey Edward, a veteran teacher who recently earned an education specialist (Ed.S.) in literacy education at UMaine, writes about how the collaborative provided a space to examine this dynamic and find her passion for teaching again.
"I no longer feel voiceless and powerless," Edward says. "I no longer want to quit this profession, and I wouldn't have gotten here without the space, support and solidarity of the TLC."
Buchanan and Mills say one of their goals with the collaborative is to elevate teachers' voices to places like academic journals and international conferences. They hope to accompany another group of teachers to the 2024 Leadership for Professional Learning Symposium next summer in Santiago, Chile.
"That's been one of the most rewarding aspects of this project," says Mills. "Putting them in spaces where they are treated as the knowledgeable professionals that they are, you can see it really inherently changes how they feel about themselves as humans and as educators."
The article, "Teacher leadership collaborative: boundary-crossing spaces for teacher empowerment," is available online.
Contact: Casey Kelly, casey.kelly@maine.edu