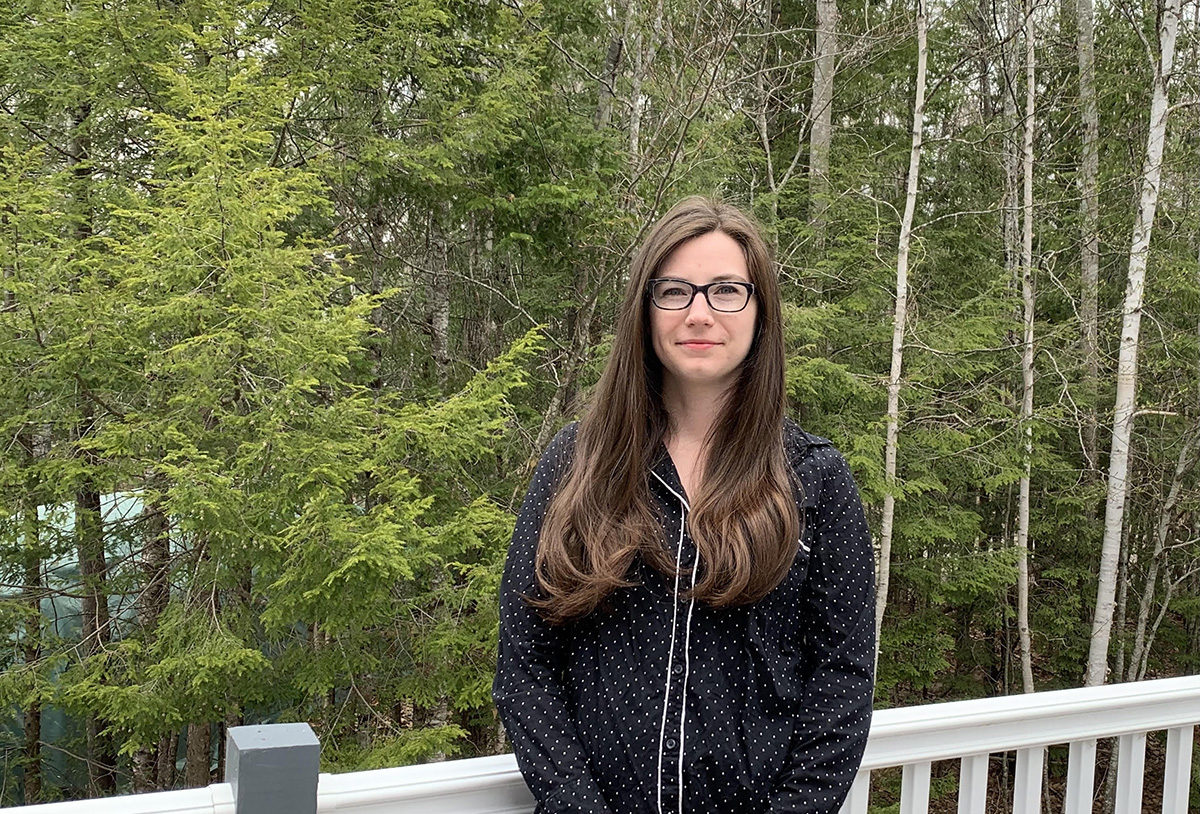 Jamie Jones: Dean's Award and Outstanding Student in Early Childhood Education
Jamie Jones of Bangor, Maine is the recipient of the 2021 Dean's Award and the Outstanding Student in Child Development and Family Relations, Early Childhood Education concentration. The Dean's Award is given to a student who has persevered through challenges. Jamie is a dual degree student, who attended three institutions on her way to earning bachelor's degrees in CDFR and anthropology from the University of Maine.
Hometown: Bangor, Maine
High School: Bangor High School
Special thanks: Thank you to the amazing instructors in the College of Education and Human Development. I was truly humbled by the wealth of knowledge that my instructors were able to share. My experience at UMaine was full of support and compassion and I am forever grateful for that!
Favorite UMaine memory Getting lost in the stacks at Fogler! I could have spent days on end there!
What difference has UMaine made in your life and in helping you reach your goals?
As someone who has attended three different colleges, I can confidently say that the faculty and staff at UMaine go above and beyond to help students succeed. I had so many positive interactions with my professors and class instructors, I know they are a major reason that I was able to reach my goals.
Have you had an experience at UMaine that has changed or shaped the way you see the world?
I had innumerable experiences throughout my classes that changed the way I see the world. So many of my professors and instructors were open and honest about the realities of teaching and the hardships that come along with it. They really managed to make you understand that, though you will face a lot of challenges, you are doing some of the most meaningful work in the world and you can ALWAYS feel good about that!
Why UMaine?
Though I chose UMaine because of its location, I'm so glad I ended up here! Maine is small in a lot of ways, but UMaine manages to give you everything you would get from a large university experience while allowing you to stay in our wonderful state!
Have you worked closely with a professor or mentor who made your UMaine experience better?
Connie Ronco was one of the most supportive and engaging instructors I've had in my nine years as a college level student. Her enthusiasm and commitment to seeing students succeed is truly inspiring. I am so incredibly grateful to have had the opportunity to learn from her!
What advice do you have for incoming students to help them get off to the best start academically?
I would advise students to be open and honest with their instructors or advisors when they are in need of help. No one enters into the college experience knowing exactly how to juggle the workload, and there's nothing wrong with admitting when you're in over your head! You can almost always work things out. In the end, you're here to learn, not just get a grade, so do what's necessary to get the most out of your classes, even if that means asking for help.