Bock featured on latest episode of 'The Maine Question' podcast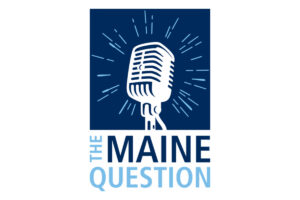 Camden Bock, STEM Education Ph.D. student, was a guest on the most recent episode of "The Maine Question," the University of Maine's podcast. Bock joined associate vice president of graduate studies and senior associate dean of the Graduate School Scott Delcourt and other graduate students to discuss the role and value of graduate education and research.
The university welcomed a record 2,400 graduate students for the 2020–21 academic year. Research and enterprise from master's and Ph.D. candidates show no signs of slowing down. They continue to grow and evolve.
Bock said he was attracted to UMaine by the faculty and the ability to do research on the use of virtual and augmented reality in mathematics education in the Immersive Mathematics in Rendered Environments Lab, located in Shibles Hall.
"I ended up getting connected with my advisor, Justin Dimmel, who wanted to start playing with virtual reality and geometry. And I was just really excited about the idea that I could do some research that was timely," he said.
The ability to work with teachers and students in local schools also was part of what drew him to the University of Maine, Bock said.
Listen to the episode at UMaine News, or on Soundcloud. For more on Bock and his graduate studies, please see this 2018 profile.