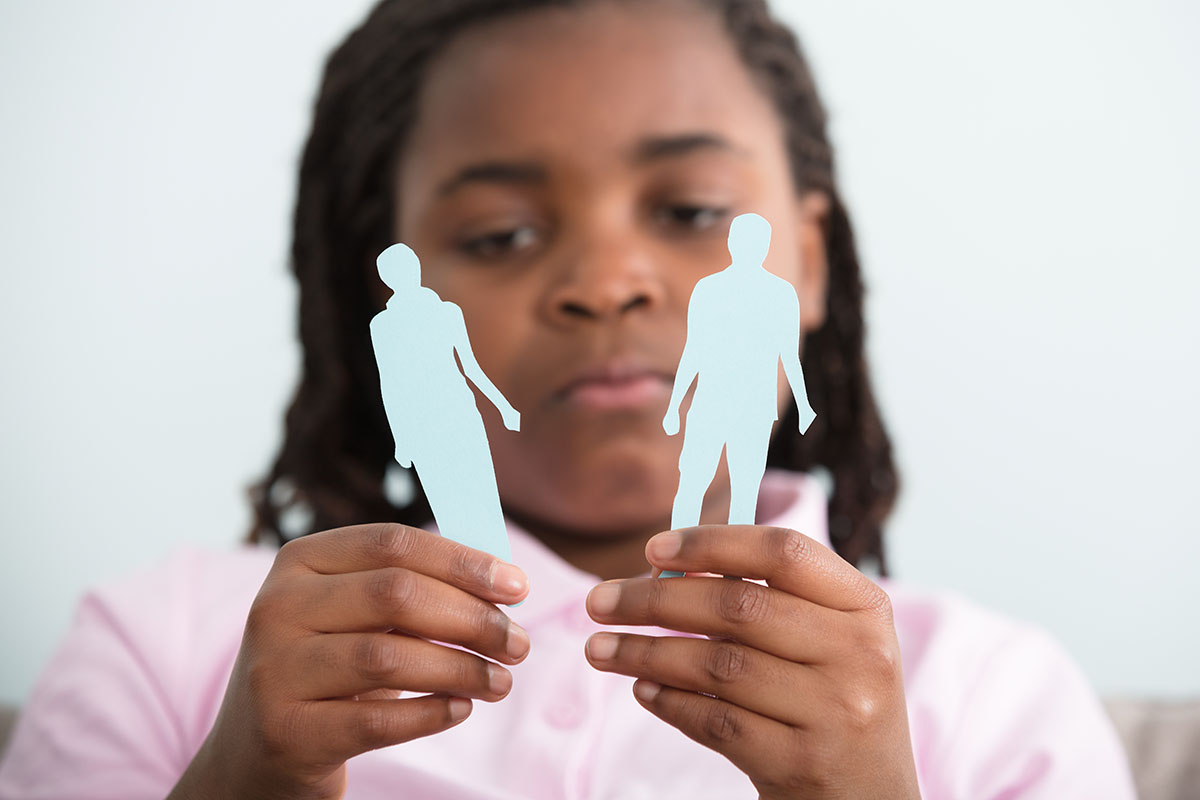 Maine Schools in Focus: What Educators Need to Know About High-Conflict Family Relationships
---
Daniel Puhlman, Assistant Professor of Family Studies
---
When teachers have students in their classes whose parents are going through a contentious divorce and/or separation, it can create significant tension and serious challenges for the student that threaten to disrupt their learning and development. The research on parents engaged in high conflict resoundingly suggests that their children are affected substantially, and areas such as academic performance (Sun & Li, 2009), social-emotional development (Elam, Sandler, Wolchik, Tein, 2016), and overall well-being (Bastaits & Mortelmans, 2016) are significantly impaired.
Educators are also impacted by these family issues as they work with children experiencing parental conflict and must establish working relationships with all of the child's parents or caregivers. Although the idea of engaging with families in the midst of divorce or separation is terrifying to many teachers, the unique position of educators makes them particularly well situated to make a difference in the child's life. This brief addresses these concepts and what teachers need to know about them to work most effectively with students and their families.
Families experiencing divorce and separation have several important challenges that must be acknowledged and addressed prior to effectively working with them in an educational context. First, any legal parameters and expectations that have been established through the courts take priority. When implemented, legal documents provide an important roadmap for decision making, responsibility, and expectations. It is important that educators consult these documents in order to be clear about the formally defined role of all parents and caregivers.
A second challenge is the importance of understanding emotional intensity in high-conflict families. Even situations that seem benign, such as school meetings or parent teacher conferences, can trigger emotions (anger, frustration or sadness) for families engaged in the process of divorce and separation (Barth, et al., 2020). Boundary issues are another significant challenge for teachers working with families where conflict is present. Parents can provide too much information, ask for favors or exceptions from teachers, and even keep essential information hidden. Attempts at testing or challenging appropriate professional boundaries are common, and should be expected when working with parents in high conflict situations.
A final challenge is what is called triangulation, which occurs when one or both parents attempt to pull a teacher or school administrator into their personal conflict. Parents may ask for guidance in dealing with the other parent, ask for the educator to give messages to the other parent, or ask that the school take sides in the parental conflict. The impact of triangulation is significant and creates difficult situations that can put teachers in awkward positions, severely impact the child's growth and cause more problems. When educators expect these challenges they can be more prepared to address them when they arise in their classrooms.
There are several strategies that educators can use to mitigate these challenging family situations. First, it is imperative that teachers and administrators provide a clear and safe structure for all families. Establishing clear guidelines for how educators will communicate with families allows for clear and equal relationships with all caregivers. Setting parameters around meetings and conferences that allow both parents to attend so that neither parent receives different messages can be useful. Strategies for these meetings could include having one or both parents attend virtually, having additional school staff present during the meeting, and establishing clear ground rules and expectations before the meeting.
Another key strategy in working with families in conflict is to be sure that clear and specific boundaries are identified. The role of educators is specifically outlined and child-focused. Teachers are not equipped to assist parents in conflict resolution, make decisions around parental roles and responsibilities, and provide counseling or therapy to families. It is essential to establish clear boundaries around what is acceptable conversation in the school setting and what is not.
Finally, making effective use of communication with both parents will help to create a positive learning environment for the child. All information conveyed to one parent should be provided to the other parent in the same way. Providing more information to one parent over the other can often result in animosity and frustration for one parent. Written communication, such as emails or letters home, should be directed to both parents. Brief phone calls and in-person discussions can occur with one parent; however, a brief summary of that discussion should be sent to both parents.
Working with families that are engaged in high-conflict divorce or separation is very challenging for educators. Successful management of these situations can help families to restructure their lives in a way that is more supportive and helpful to the children. Role-modeling, boundary-setting, and transparent and equitable communication are all strategies that can help educators effectively navigate these challenging family situations to support positive academic outcomes for students.
Resources for Educators
References
Barth, K. R., Brosi, M., Cox, R. R., Spencer, T. A., & Beasley, L. O. (2020). A Qualitative Analysis of Divorcing Parents' Readiness to Co-parent. Journal of Divorce & Remarriage, 61(4), 267-286.
Bastaits, K., & Mortelmans, D. (2016). Parenting as mediator between post-divorce family structure and children's well-being. Journal of Child and Family Studies, 25(7), 2178-2188.
Cox, M. J. & Paley, B. (1997). Families as systems. Annual Review of Psychology, 48, 243-267.
Elam, K. K., Sandler, I., Wolchik, S., & Tein, J. Y. (2016). Non-residential father–child involvement, interparental conflict and mental health of children following divorce: A person-focused approach. Journal of youth and adolescence, 45(3), 581-593.
Sun, Y., & Li, Y. (2009). Parental divorce, sibship size, family resources, and children's academic performance. Social science research, 38(3), 622-634.
Any opinions, conclusions, or recommendations expressed in the Maine Schools in Focus briefs are those of the authors and do not necessarily reflect institutional positions or views of the College of Education and Human Development or the University of Maine.