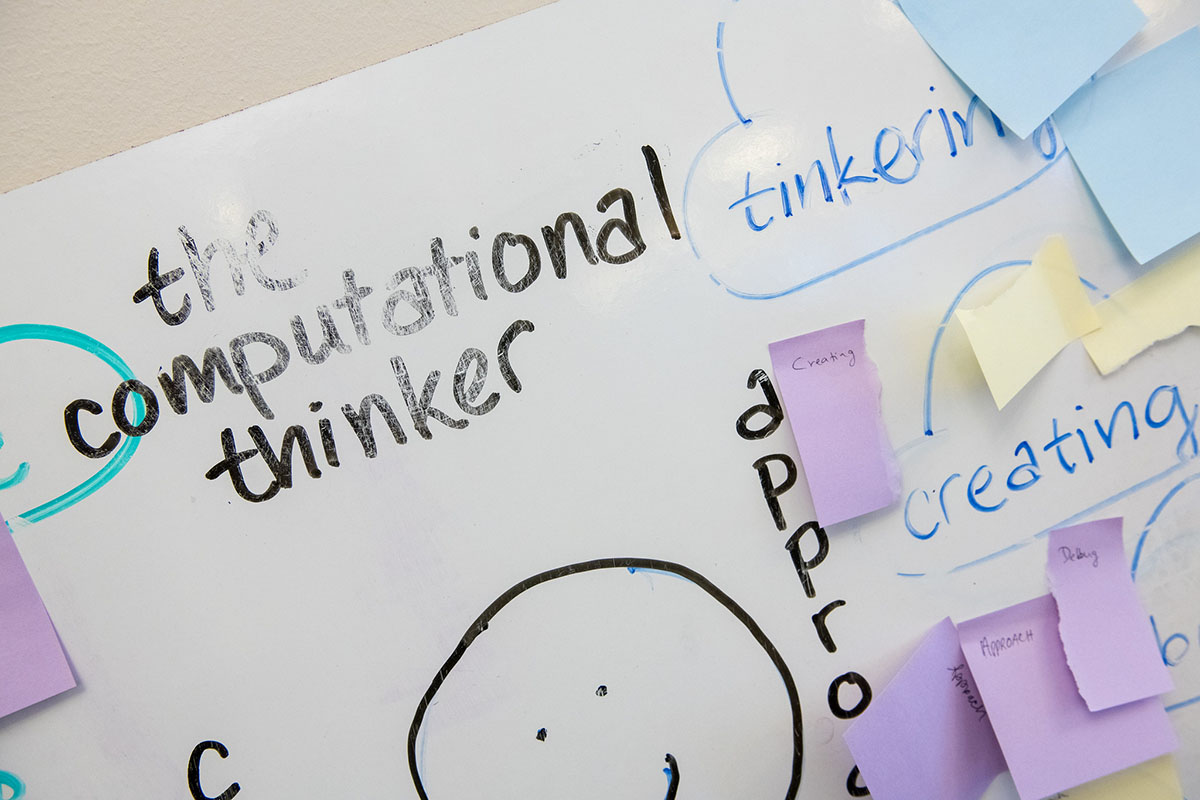 UMaine to offer new computational thinking, library and media specialist graduate certificates
This summer, as part of a collaborative program in instructional technology across three University of Maine System campuses, the University of Maine College of Education and Human Development will start offering two new online graduate certificates.
The new certificates are a 12-credit program in computational thinking for educators and a 15-credit library and media specialist program, both of which are being offered exclusively through UMaineOnline. They are designed to help teachers, educational leaders and other specialists develop new skills and innovative ways of teaching and learning.
"With the rise of online and blended learning, staying up-to-date on the latest in instructional design and technology is a growing need in education," says Jim Artesani, associate dean for graduate education and research with the UMaine College of Education and Human Development. "We're excited to start offering these graduate certificates to teachers and schools in Maine and around the world."
The certificate in computational thinking prepares educators to integrate algorithmic thinking, programming, and other innovative concepts and technologies into their instruction. The library and media specialist certificate aligns with current standards for school librarianship by the American Library Association and the American Association for School Librarians. Students who complete the certificate will acquire skills needed to manage library and information services in a PreK–12 environment.
U.S. News & World Report ranks UMaine among the best colleges offering online degrees in education.
The instructional technology program features instructors from the University of Maine, the University of Maine at Farmington and the University of Southern Maine, as well as incredibly talented educational technology professionals across the state and beyond.
Besides the new certificates, the program offers graduate certificates in instructional design and classroom technology integrationist, as well as master's and education specialist (Ed.S.) degrees, all of which are provided via UMaineOnline. Students are able to use the graduate certificates as a stepping stone into or as part of a master's or Ed.S. degree in instructional technology or another graduate program at UMaine.
"We are very pleased to add these online graduate certificates to our large offering of graduate programs," says Monique LaRocque, associate provost for the Division of Lifelong Learning. "Our UMaineOnline advisers are here to support educators and others interested in pursuing these offerings from admission through the enrollment process. We are committed to providing the best educational experiences for those seeking to enhance their knowledge and gain skills in these high-interest and emerging fields."
Applications for the graduate certificates in instructional technology are available at umaine.edu/graduate/apply. Those interested in speaking with an adviser can contact UMaineOnline at umaineonline@maine.edu; 207.581.5858 or toll-free 1.844.581.5811.
More information on the new graduate certificates is available online.
Contact: Casey Kelly, casey.kelly@maine.edu