Smartphone Apps for Mental Health
Check out these smartphone apps that we've found to not only be helpful in supporting your mental health, but also FREE! (And what college student doesn't love free?!)
MindShift – A great tool for anxiety available on iPhone and Andoid, developed by Anxiety BC. It teaches relaxation skills, develops new thinking, and suggests healthy activities. Designed for youth but useful to anyone.
Insight Timer – For those who currently engage in a practice of meditation, or who want to start, this great little app provides a range of free guided meditations from experts or you can meditate on your own with a customized timer. Available for iPhone and Android.
PTSD Coach – Helpful for symptoms of combat-related post-traumatic stress, this trusted military app has been downloaded over 100,000 times for iPhone and Android. Featuring versions in French-Canadian and more.
BellyBio Interactive Breathing – Wonderful biofeedback device that monitors your breathing and plays sounds reminiscent of ocean waves when you relax. Great for anxiety and stress. iPhone only.
Positive Activity Jackpot – A unique augmented reality tool that uses the functionality of a smartphone in an innovative way. Combines a professional behavioral health therapy for depression called pleasant event scheduling (PES) with activities available in the user's location, mapped with GPS. For Android only.
Previdence – An assessment tool that allows users to check for symptoms of depression, anxiety, relationship issues, drug and alcohol issues, and other problems and makes recommendations for action. iPhone only.
Operation Reach Out – This lifesaving app for iPhone and Android was developed by the military to prevent suicide. Recorded videos and menu options help users assess their thinking and reach out for help in crisis.
Relax with Andrew Johnson Lite – Great guided meditation session for relaxation, helpful with anxiety and stress as well as a sleep aid. Available in Android and iPhone versions.
T2 Mood Tracker – Tracks symptoms of depression, anxiety, PTSD, traumatic brain injury, stress and general well-being. Useful to share with clinicians and chart recovery. Another excellent app developed by the Department of Defense National Center for Telehealth and Technology (see their complete list), for Android and iPhone.
Relax and Sleep Well with Glenn Harold – Twenty-minute guided meditation with music to help you fall asleep. Relaxing and gentle. For iPhone and Android.
CBT-i Coach – For people who have experienced symptoms of insomnia and would like to improve their sleep habits. Available for iPhone and Android.
Together Strong  – The challenges don't end after deployment. Civilian life can be tough too. Use this free app to practice what to say and do when a peer is struggling with adjustment to civilian life. Available for iPhone and Android.
Breathe2Relax – Breathing exercises have been documented to decrease the body's 'fight-or-flight' (stress) response, and help with mood stabilization, anger control, and anxiety management.Breathe2Relax can be used as a stand-alone stress reduction tool. Available for iPhone and Android.
wayForward – This great app is a platform that utilizes the science of CBT to empower users and helps them overcome social anxiety, bringing positive change to their everyday life. Available for iPhone and Android.
Finch – This app promotes self care by caring for your virtual pet. Started by two people who experienced anxiety and depression, they created Finch to make caring for your mental health fun! Available for iPhone and Andriod.
Notion – "Write, plan, get organized in one place". Notion is for those looking to improve their time management skills.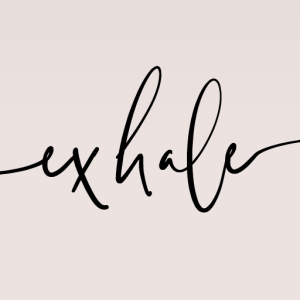 Exhale– "Exhale is an app focused on the emotional well-being of Black, Indigenous, and Women of Color created by women of color. The app offers several categories of resources including meditations, guided imagery, breath work, affirmations, and coach talks." Available for iPhone and Android.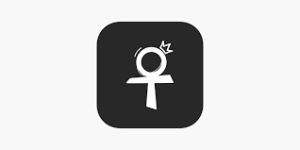 Liberate- "Liberate is a meditation app designed for the Black community. The app provides meditation practices and recorded talks that are created by persons of color. " Available for iPhone and Android.
Shine- "Mental health wellness app focusing on managing stress and anxiety through meditations, self-care, and community support…There are mental health playlists specifically for a variety of groups including Latinx, Black, AAPI+, and LGBTQ+." Available for iPhone and Android. 
If you have an app that you use and find helpful, please email Julia Vicaire to have it added to this list.