Engineering Job Fair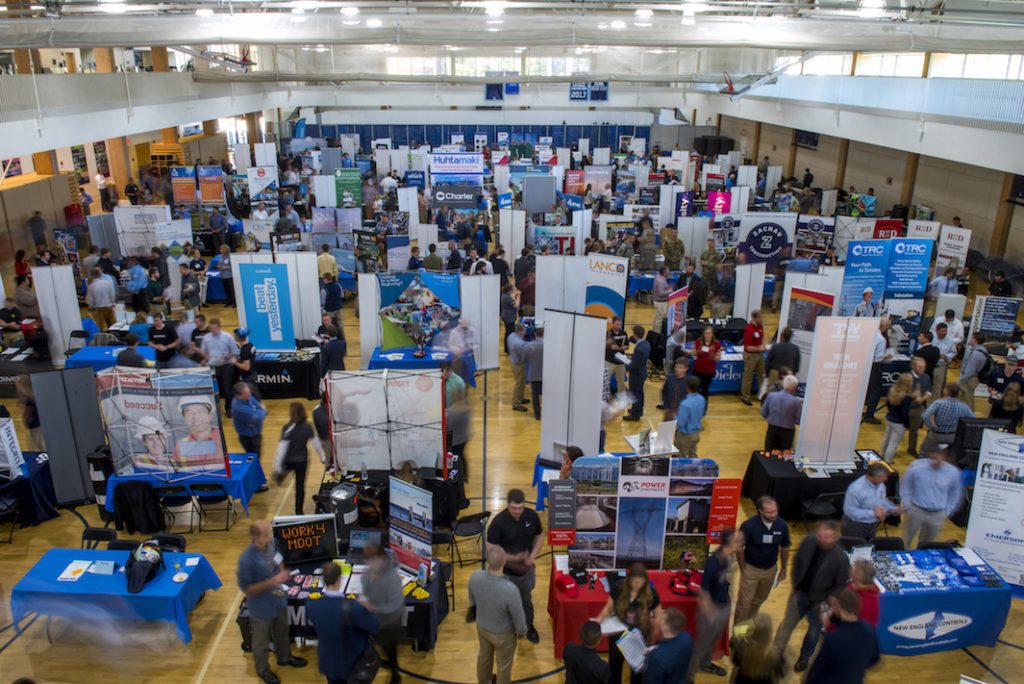 Enjoy the short video clip of the Engineering Job Fair!
Created by Alex Blackie
The date for the 
2018 Engineering Job Fair 
will be coming soon!
---
Would your company be interested
in attending the 2018 Career Fair?
Prepare by watching the following video clips!

Watch the Career Center's quick video on how to make a  Career Fair count – many helpful tips from employers and students!
2017 Engineering Job Fair
UMaine Alum Participants

Mobile Phone App!
Download the "Careers by Symplicity" app from the Apple Store or Google Play. Use it to filter companies by positions recruited and the majors they are looking for.
Want to Become a Sponsor?
Underwriter ($2,000)
Recognition as a sponsor in all Engineering Job Fair publicity
Prime table location at Engineering Job Fair
Waived fees for up to six attendees
Supporter ($1,000)
Recognition as a sponsor in all Engineering Job Fair publicity
Excellent table location at Engineering Job Fair
Waived fees for four attendees
Friend ($500)
Recognition as a sponsor in all Engineering Job Fair publicity
Good table location at Engineering Job Fair
Waived fees for three attendees