Job Listings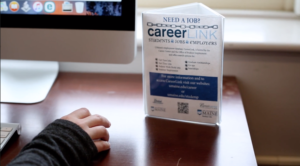 CareerLink is the University of Maine
Career Center's on-line job &
internship site and web-based 
on-campus  interview system.
Log into CareerLink to search for jobs and internships, learn about employers and careers, sign up for career events and job fairs, and participate in the on-campus recruiting program.
Don't forget to use our Internet Job Searching site.  This site has many links to great job hunting resources.
Please Note:
The University of Maine offers this site as a convenience to the University community. The University does not recommend or endorse any of the job opportunities or employers listed here. The University has made no independent investigation of, and makes no representations, guarantees, or warranties regarding the safety, wages, working conditions, or other aspects of employment, including but not limited to, the accuracy or completeness of the information provided. It is the sole responsibility of the student or other users of this site to research and check out the integrity of the organization(s) to which they are applying. The University is not responsible for any liability or damage arising from the use of information on this site.