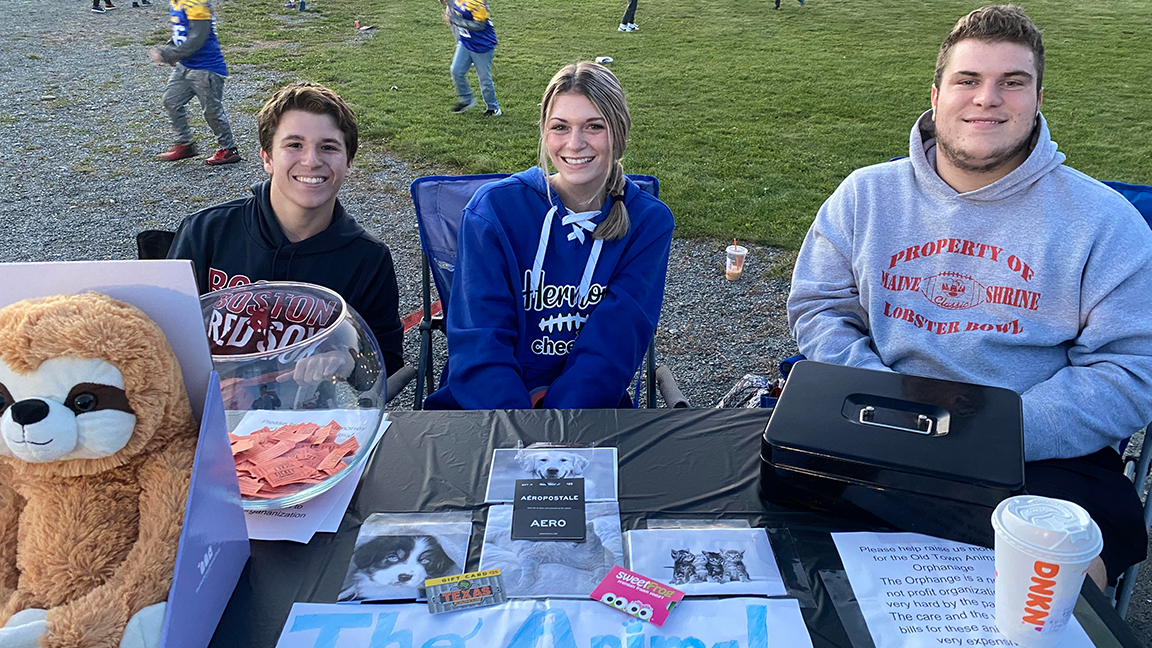 Students learn to leverage their networks for philanthropy
Students in Lisa Liberatore's Intro to Business (MGT 101) and Principles of Management and Organization (MGT 325) classes learned big lessons on how to make a difference in their communities. Students spent the fall 2022 semester working in teams to raise awareness and funding for nonprofit organizations. The Old Town Animal Orphanage was the nonprofit that the upper-level students in MGT 325 focused on, while the students in MGT 101 chose which nonprofit they wanted to benefit.
While fundraising was the end goal, there were other important measures of success. Working in groups, students learned how to leverage their personal networks, created a marketing plan, tracked their metrics, and dealt with communication issues among their peers. "Fundraising isn't immediate gratification," says Liberatore. "Students learn from their mistakes and learn when to pivot. Failure here isn't bad; failure is learning."
Many students relished the opportunity to put what they learned in school into practice outside the classroom. "Lisa brought us real-life experience, which you often don't get with taking a college class," says Jack Jarosz. "As a senior at UMaine, I have never had more fun taking a course."
"This class emphasized that the sky is the limit," says Danielle Gassman. "I have the power to do whatever I want. Even if your plan doesn't go how you envisioned it, it's about what you do next and how you react."
By the end of the semester, students raised more than $7,000 for the Old Town Animal Orphanage and $6,500 for other nonprofit organizations. One team raised more than $1,000 for the Make a Wish Foundation, and another raised $600 for the Good Shepherd Food Bank, equaling 1,800 meals.
"What I loved about these projects was watching students' confidence grow," Liberatore says. "These students were active participants. They pushed past their comfort zones in public speaking and reaching out. They learned how to hold their teammates accountable and grew as people."
Andrew Phillips realized that making a real impact is easier than he thought. "I always imagined that to do real good in the community, you needed resources that I, a college student, could not take advantage of. I couldn't have been more wrong," he says. "Thanks to this class, making something out of nothing is not so daunting. I now have more confidence in myself. This project gave me awesome real-world experience, and it's not a class I'll soon forget."