Welcome to the Bureau of Labor Education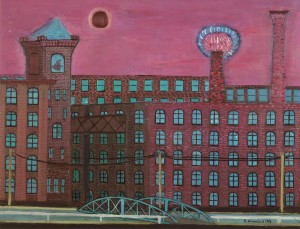 The University of Maine's Bureau of Labor Education provides workers and their organizations with knowledge and resources for understanding and dealing with work-related challenges and opportunities.
The Bureau conducts programs, presentations, research, and online Labor Studies credit courses for workers, union leaders and staff, students, and educators.
Bureau of Labor Education, a part of UMaine's Division of Lifelong Learning, stands against racism: 

The Division of Lifelong Learning stands against systemic racism, violence, and injustice and is committed to the University of Maine's core values of inclusion, diversity, and anti-racism. In our mission to expand access to UMaine's educational offerings and resources, we serve the needs of diverse learners and support a safe and welcoming community. Therefore, we continue to examine our organization, our actions, and our role in rebuilding systems that are fair and equitable for all people, regardless of their race, religion, gender, sexual orientation, socioeconomic class, disability, or nationality.

— Hannah Carter, Ph.D., Associate Provost for Online and Continuing Education and Dean of UMaine Cooperative Extension
---
In complying with the letter and spirit of applicable laws and pursuing its own goals of diversity, the University of Maine System does not discriminate on the grounds of race, color, religion, sex, sexual orientation, transgender status, gender, gender identity or expression, ethnicity, national origin, citizenship status, familial status, ancestry, age, disability physical or mental, genetic information, or veterans or military status in employment, education, and all other programs and activities. The University provides reasonable accommodations to qualified individuals with disabilities upon request. The following person has been designated to handle inquiries regarding non-discrimination policies: Director of Equal Opportunity, 101 Boudreau Hall, University of Maine, Orono, ME 04469-5754, 207.581.1226, TTY 711 (Maine Relay System).