QUATERNARY AND CLIMATE STUDIES MASTERS PROGRAM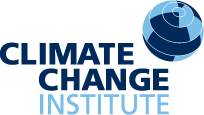 Minimum number of credits required to graduate: 30
Minimum cumulative GPA required to graduate: 3.0
Application deadline for fall admission: February 1. For prospective students, more information can be found on the Graduate School website.
Graduate Coordinator: Karl Kreutz, Professor of Earth and Climate Sciences & Climate Change Institute, karl.kreutz@maine.edu
The Department of Anthropology cooperates with the Climate Change Institute to train graduate students in archaeology/anthropology toward an MS degree in Quaternary and Climate Studies. Application is made through the Graduate School.
Overview
The Quaternary Period, the most recent in Earth's history, witnessed numerous climatic fluctuations, glaciations, sea-level changes, and shifts in organism distribution. These changes shaped our contemporary environments and strongly influenced human evolution. A knowledge of Quaternary events facilitates understanding of current environmental changes and may enable anticipation of future changes. Maine was particularly affected by Quaternary events because its landscape was shaped largely by glaciation and its biota was influenced strongly by climatic change.
Quaternary and Climate Studies commonly are interdisciplinary and thus require cooperation between several academic departments. To facilitate such cooperation, the Climate Change Institute, dedicated to teaching and research, was established at The University of Maine in 1972. The Institute is staffed by members of the Departments of Anthropology, Computer Science, History, the School of Earth and Climate Sciences, the School of Biology and Ecology, and School of Marine Sciences. The Institute is not a formal academic department. Rather, it is a research unit and serves to organize and promote interdepartmental teaching and research related to Quaternary and Climate Studies.
The Certificate of Interdisciplinary Climate Studies. This three-course sequence, which also constitutes the core course requirements for the MS program in Quaternary and Climate Studies, addresses the needs and interests of graduate students both in CCI as well as those in programs outside of CCI. Currently, many graduate students in CCI obtain degrees in our affiliated departments; they have requested a way to distinguish their climate expertise on their diploma. In addition, there are many graduate students outside of CCI who have expressed an interest in developing interdisciplinary climate expertise. The certificate benefits current graduate students in CCI by providing formal recognition of their interdisciplinary climate training.
Special Resources and Programs
The Climate Change Institute and its affiliated departments feature extensive research facilities. These include the Analog Modeling Laboratory, Cold Storage and Continuous Melter System Laboratory, Computer Science Laboratory, Diatom Ecology Laboratory, Forensic Archeology Laboratory, Glacial Geology and Geochronology Laboratory, Ice Core Microparticle and Tephrachronology Laboratory, Ice Sheet Modeling Laboratory, ICP-MS Laboratory, Ion Chromatography and Glaciochemistry Laboratory, Isotope Geochemistry Laboratory, W.M. Keck Laser Ice Facility, Marine Sediments Laboratory, Near Surface Geophysics Laboratory, Northeastern Prehistory Laboratory, Numerial Laboratory, Paleoecology Laboratories, Remote Sensing Laboratory, South American Archaeology Laboratory, Stable Isotope Laboratory, and the Zooarchaeology Laboratory.
CCI Research Assistantships and Work Study positions are available on a competitive basis each year. Other funding may be available through individual faculty and affiliated units.
Career Opportunities
Students of the MS program in Quaternary and Climate Studies gain an understanding of the Earth's physical and chemical climate system, as well as of the relationships among climate, ecosystems, and humans. They also develop basic proficiency with climate analysis tools and gain key professional skills in interdisciplinary science, including communication to various audiences, collaborative skills, and proposal development. Graduates of this program enter a range of professional fields in research and education, including both private and governmental sectors in the areas of environmental protection, conservation, and cultural resource management. Graduates sometimes transition into a related PhD program at the University of Maine or elsewhere.
The Master of Science in Quaternary and Climate Studies (QCS)
The Climate Change Institute (CCI) offers a Master of Science degree in Quaternary and Climate Studies. The program provides students with training in anthropology/archaeology, biology, climatology and/or geology of the Quaternary Period and contributes to an appreciation of the interaction of these fields towards a better understanding of Quaternary paleoclimatology, paleoecology, and prehistoric archaeology. Many of the courses pertinent to the Quaternary Period are listed under offerings by cooperating departments. Graduate thesis credits are arranged by the staff.
CCI has a large and diverse graduate student population, distributed in several departments and schools across campus. Students come from various backgrounds with undergraduate majors in, for example, Biology and Ecology, Earth and Climate Sciences, Anthropology, Computer Science, Physics, History, Botany, and Marine Sciences. Preparation should include courses in the physical and/or social sciences.
For additional information, please visit the Climate Change Institute.
Program Requirements
For the MS Degree in Quaternary and Climate Studies, course credits must total at least 30 hours, which will consist of at least 24 credit hours of course work and at least 6 credit hours of thesis work. Thesis work may not exceed 15 hours. In addition, all UMaine students enrolled in research masters (thesis) programs must receive one credit of Responsible Conduct of Research (RCR) training prior to completing the degree, preferably prior to commencing research. A minimum of 12 hours of course work (exclusive of thesis) must be at the graduate level (500 or above) unless petitioned. Graduate course work and thesis research, preparation, and completion will normally take no more than two academic years of resident study.
Course Requirements
Required core courses (9cr)
ERS542-Atmosphere, Ocean, Ice, and Climate Change (3cr)
INT500-Interdisciplinary Applications of Climate Science (3cr)
plus at least one of the following
ANT510-Climate, Culture, and the Biosphere (3cr) (same as BIO510)
ANT530-Human Dimensions of Climate Change (3cr)
Elective coursework (15cr)
Appropriate elective coursework is to be determined in consultation with the graduate thesis advisor/committee. Coursework may stem from a variety of participating programs, including Anthropology, Earth and Climate Sciences, School of Biology and Ecology, and Marine Sciences, among others.
Responsible Conduct of Research and Thesis requirements (6cr):
Masters students must complete 6 Graduate thesis/research credits (QCS699). Students will be graded with a pass (p) fail (f) or incomplete (i). Also, the Graduate School requires all students to take a one credit hour course to fulfill the Responsible Conduct of Research Requirement prior to conducting research (unless this requirement is fulfilled by a methods class approved to fulfill the RCR requirement) and before registering for a 4th thesis credit. The thesis project should be defined early in the program of study in cooperation with the advisor and committee.