Our History
Intersectionality is our history and our foundation
WGS at UMaine: An Historical Timeline (adapted from M. Hough)
1975
The first Women's Studies course taught at UMaine by Ann Acheson, Jan Kulberg, and Jane Pease
1981
JoAnn Fritsche initiates planning for Women's Studies Program
President Silverman provides $20,000 to support its creation and growth
Supported by a US Department of Education grant, the Committee of Women and the Curriculum established to study and integrate gender and racial issues across the UMaine curriculum, and to consider ways to incorporate gay and lesbian issues: The "curriculum should help to prepare students—both male and female—for a world in which the needs, contributions, and ethical claims of women, people of color and developing nations must be acknowledged not merely to ensure equity, but also to help ensure peace and human survival."
1986
The Women in the Curriculum program institutionalized and fully supported by UMaine
WIC committee begins planning a Women's Studies program
Maryann Hartman Awards established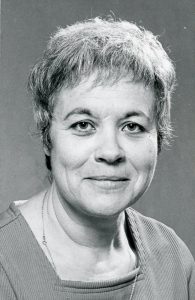 1988
Evie Newlyn hired to create a Women's Studies program
First intro to women's studies courses offered
1989
WST concentration approved: "The goals of the new concentration were "teach and learn about all women's experiences, past and present, make women visible in their similarities and differences; value personal experience as a way of knowing, create new knowledge about women and apply it to personal, political, and institutional change, … and empower women by increasing choices in all women's lives." The WST Minor was established at this time.
1990
First Maine WST conference held, with UMaine, USM, Bates, Bowdoin, and Colby in attendance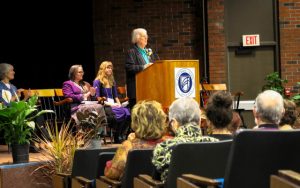 1991
Ann Schonberger, one of the founders of the program, becomes the Director of the Women's Studies Program, a title she holds until she retires in 2013.
1992
Intersectional Feminist Resource Center (Women's Resource Center) was established, founding director Sharon Barker
2002
Safe Campus Project was established, from a grant received by Ann Schonberger from the US Department of Justice
2010
Because of this rich history of work and advocacy, $3.3M was awarded by the National Science Foundation to UMaine to create institutional transformation around faculty gender equity, creating the Rising Tide Center, Which is no longer part of WGS.
2014
Women's Studies became Women's, Gender, and Sexuality Studies
2016
The Rising Tide Center was institutionalized by Provost Jeffrey Hecker and partnered with the WGS program as an outreach and research center devoted to gender equity.