UPDATE ON TWO COURSES
Looking to fulfill your creative/artistic expressions, Gen Ed? Consider either of these two exciting new courses, both offered in fall 2023!!
WGS 206: Investigating Equity. This course explores the ways in which equitable practices and mindsets result in inclusion, and whether and when inclusivity leads to diversity. After identifying the privileges at work in historical and contemporary contexts, students construct multimodal projects to represent the way/s that their everyday choices might shape their own and others' experience of equity.
Meets Tuesdays/Thursdays from 12:30 to 1:45 pm.
WGS 250: Women and Music
This class explores the achievements and challenges that women have faced throughout the world as composers, performers, conductors, teachers, and patrons. A wide spectrum of musical works by women in a variety of styles will be studied, through recordings, videos, and live performances. This class meets the Gen Ed requirements for 'Artistic & Creative Expression' and 'Cultural Diversity & International Perspectives'. It is open to students of all academic disciplines and fulfills the upper-level music history requirement for music performance majors. 
Meets Mondays, 5:30 to 8:20 pm.
PROGRAM UPDATE: March 2023
This spring, we are thrilled to launch two related curricular developments: our new Department Partnership Initiative and revised requirements for both the Major and Minor! Both bring more flexibility and diversity to our program of study, helping to ease the way for students across the university (and with majors as diverse as Microbiology, Nursing, and History) to more easily pick up a WGS minor or double-major. Keep reading if you want to learn more!
---
Welcome to WGS!
Women's, Gender, and Sexuality Studies is an interdisciplinary program with contributions from faculty across campus and beyond. Our alumni are employed in social service work, health services occupations, business, law, education, and government at all levels.
Women's, Gender, and Sexuality Studies is also an excellent second major or minor for students in a wide variety of disciplines, such as anthropology, biology, mathematics and statistics,  nursing, political science, psychology, political science, sociology, English, social work, and history.
Women's, Gender, and Sexuality Studies students gain a more complete understanding of how the social construction of gender has influenced the roles, contributions, and experiences of both women and men in many different cultures, now and in the past.  Such awareness can help them better understand our contemporary world with its changing roles for all.
Women's, Gender, and Sexuality Studies helps orient students to:
•   better understand our contemporary world with its changing roles for all;
•   appreciate the complexity of how gender interacts with race, social class, sexual orientation, and other forms of diversity;
•   draw connections between Women's, Gender, and Sexuality Studies and other disciplines across the university;
•   appreciate how scholarship in WGS Studies informs activism and social change, historically and in the present;
•   develop the critical intellectual capacity and communication skills to work with, value and improve the lives of others in whatever public or private spheres they choose.
---
WGS @ Work Series Come see what Women's, Gender, and Sexuality Studies Program has to offer with our "WGS @ Work Series (Click on to get more details)
---
WGS @ Work Series Past Events/Discussions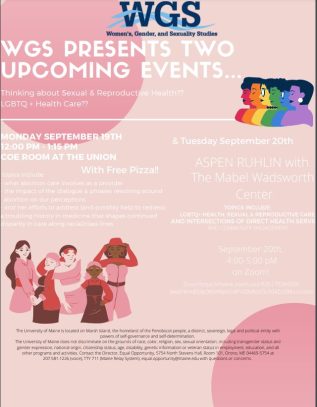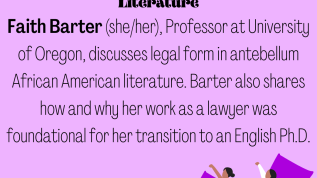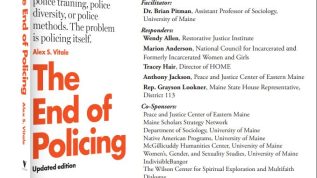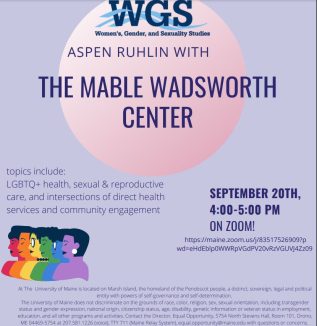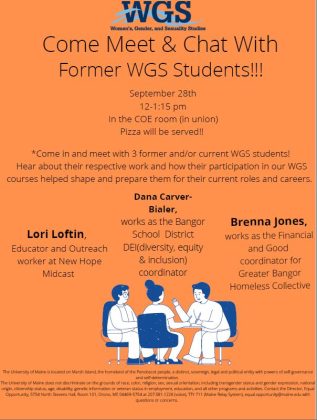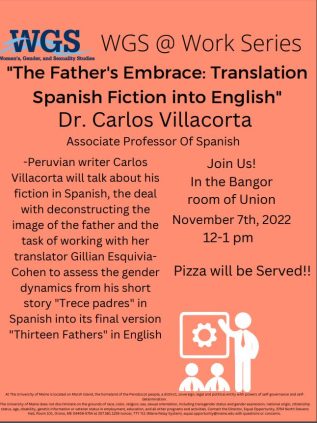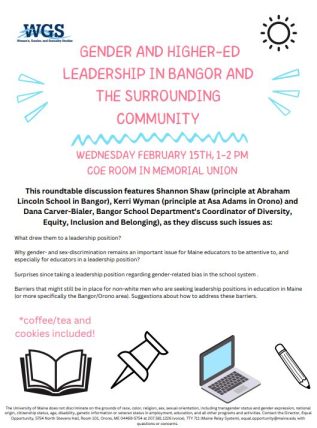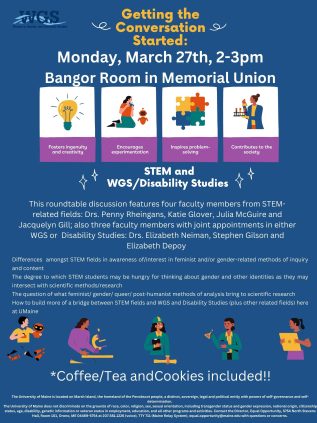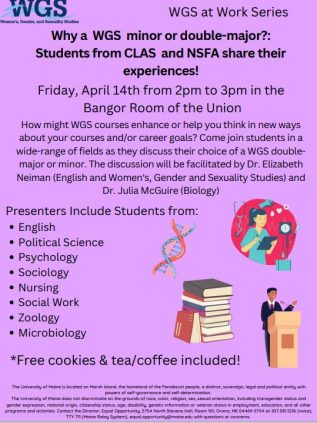 "Feminism is for everybody."
–bell hooks