Director
Elizabeth Neiman

Associate Professor of English and Women's, Gender, and Sexuality Studies

207.581.3811 207-581-3439
Become a WGS Affiliate
Please complete the Affiliate Application form and email it to elizabeth.neiman@maine.edu.  
WGS Fall/Spring 2021-2022 Faculty
The faculty members with this icon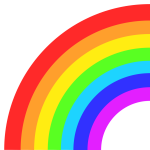 voluntarily participated in a Gender Inclusive Classroom Workshop designed by representatives from Equality Maine, the Mabel Wadsworth Center, LGBTQ+ Services, and gender fluid students at UMaine. This workshop included an overview of language, pronouns, and ideas for incorporating gender diversity into the classroom.
---
Staff
Administrative Specialist 
Kelly Brown
Phone: 207.581.3439
Email: kelly.j.brown@maine.edu
Work-Study Students:
Genesis Madu:  Student Administrative Aide
Emery Clifford:  Student Administrative Aide
Our Faculty and Affiliates
Faculty Emeriti and Retired
Margaret Cruikshank
Kristin Langellier (Communication and Journalism)
Eric Peterson (Communication and Journalism)
Rhea Cote Robbins (CLAS Advising Center)
Carol Toner (History and Division of Lifelong Learning)
Mazie (Mary L.) Hough

Associate Professor of History and Women's, Gender, and Sexuality Studies

207.581.1194

Naomi Jacobs

Professor of English, retired

Ann Schonberger (1941-2022) In Memoriam

Director Emerita of UMaine Women's Studies