Donate
The Wilson Center is an independent, 501(c)(3) non-profit serving the University of Maine community. From our dialog programs to our free dinners to our service and justice opportunities, we could not do what we do without the support of generous donors like you! Will you consider making a tax-deductible financial gift to help us continue our work of seeking peace through spiritual exploration and multifaith dialogue?
"The Wilson Center . . . changed my life.  Everything I saw myself becoming and everything I wanted myself to be was grown here.  The Wilson Center is a greenhouse for the social-justice-minded, the mulitfaith-hearted and all people desiring to make a contribution to the future."

J.M. 2015
There are several ways to give:
Make an online donation:
Via Venmo to @WilsonCenter or by scanning the QR code below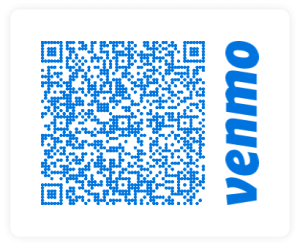 Or via PayPal
Or mail a check to:
The Wilson Center
67 College Ave.
Orono, ME 04473
Or grow our endowment through the UMaine Foundation 
Thank you for your support!