Community & Campus Partners
If you are interested in learning about or becoming a partner with the Bodwell Center for Service and Volunteerism please contact Lisa Morin, 207.581.4194
---
Community Partners
PO Box 177, Bar Harbor, ME  04609
207.288.3338
The First National Park East of the Mississippi River – People have been drawn to the rugged coast of Maine throughout history. Awed by its beauty and diversity, early 20th-century visionaries donated the land that became Acadia National Park. The park is home to many plants and animals, and the tallest mountain on the U.S. Atlantic coast. Today visitors come to Acadia to hike granite peaks, bike historic carriage roads, or relax and enjoy the scenery.
Each year, volunteers contribute more than 25,000 hours to Acadia National Park. Visitors, residents, families, school groups, scouts, clubs, and businesses-people just like you-help care for the trails, carriage roads, campgrounds, museums, libraries, offices, summits, and shores of Acadia.  More than 2,000 people annually make the time to give something back to the only national park in Maine. Most people work for half a day or more on the trails or carriage roads. A few spend several months working in various locations throughout the park.
304 Hancock St. Suite 2A, Bangor, Maine 04401
207.827.2331
The ambition of this association is to provide training, guidance, knowledge and resources needed to handle those complex issues as families open their hearts and home to children in need.  AFFM is dedicated to assisting families to help children find the security and permanency they deserve.
900 B Hammond Street, Bangor, ME  04401
(800) red-cross 733.2767
A non-profit humanitarian organization that has been serving the communities of northern and eastern Maine since 1919.  Led by volunteers and guided by our Congressional Charter and the fundamental principles of the International Red Cross movement, the ARC provides relief to victims of disaster and helps people prevent, prepare for and respond to emergencies.
145 Exchange Street, Bangor, ME  04401
207.941.2903
A non-profit humanitarian organization that has been serving the communities of northern and eastern Maine since 1919.  Led by volunteers and guided by our Congressional Charter and the fundamental principles of the International Red Cross movement, the ARC provides relief to victims of disaster and helps people prevent, prepare for and respond to emergencies.
(located on the access road to the Old Town Airport)
PO Box 565, Orono, ME  04473 (mailing address)
207.827.8777
Dedicated to the care of stray animals in the greater Old Town-Orono area.  The Animal Orphanage is a place for stray or abandoned animals.  It is a no-kill shelter.  All animals are spayed/neutered before adoption.
263 Main Street, Bangor, ME  04401
207.947.0092
Provides emergency, short-term shelter to homeless people aged 18 and above within the limits of our resources, our mission and consistent with our funding and financing sources.  Every effort is made to provide a safe and secure environment in an atmosphere of mutual respect.  We make every effort to assist guests, who so desire, to obtain safe and affordable housing.
693 Mt. Hope Avenue, Bangor, ME  04401
207.942.8902
Champions the humane treatment and adoption of companion animals, provides quality care for homeless pets, and promotes animal welfare through education and advocacy.  Maine's largest animal care and adoption facility, both in terms of the total number of animals handled and geographical area we serve. The Bangor Humane Society cares for approximately 5,000 owner released and stray animals each year.
PO Box 288, Bangor, ME  04401
207.942.1919
Protect in perpetuity for public benefit significant lands and waters and their natural, agricultural, scenic and traditional values and characteristics.  Promote general and scientific understanding of the region's natural resources and the need for their preservation.  Collaborate with organizations having related missions.
17 Second Street, Bangor, ME  04401
207.941.2808
The Bangor Y is a community leader in supporting children, adults and families in their lifelong quest for physical, emotional and social wellness.
an Amedisys Company
1026 Stillwater Avenue, Bangor, ME  04401
207.942.2920
Beacon Hospice provides the best end-of-life care in New England through an interdisciplinary team that supports patients and families.  The mission is achieved by our commitment to cornerstone philosophies by promoting patient and family as the center of care; promoting a supportive professional work environment; providing quality end-of-life care to patients regardless of ability to pay, evaluating customer needs to better meet the needs of the individual, referral source and community; promoting the highest level of competency of the interdisciplinary team; developing and providing innovative state-of-the-art care; increasing access to end-of-life care; and providing care in a fiscally responsible manner.
66 Elm Street, Suite 100, Camden, ME 04843
207.236.BBBS(2227)
Penobscot County Office:
890 Hammond Street
Bangor, ME 04401
207.370.8716
For more than 100 years, Big Brothers Big Sisters has operated under the belief that inherent in every child is the ability to succeed and thrive in life. As the nation's largest donor and volunteer supported mentoring network, BBBS makes meaningful, monitored matches between high school and college students or adult volunteers (Bigs) and younger children (Littles). Big Brothers Big Sisters of MidMaine (BBBSMM) is one of 360 local agencies which help serve more than a quarter-million children nationally.
354 Main Street, Old Town, ME 04468
207.852.4887
The Caring Community Cupboard opened in 2021 and is a community food pantry. Open to the public every Tuesday from 10 am – Noon, and from 4 pm – 6 pm. To sign-up or donate, please stop by during operating hours.
30 Venture Way, Bangor, ME 04401
207.990.2900
Through a diversity of programs we educate students and teachers in order to inspire an active lifelong passion for space & earth science.
PO Box 95, Orono, ME 04473
CISV is a charitable, independent, non-political, volunteer organization promoting peace education and cross-cultural friendship. We are a global community of dedicated volunteers, creating opportunities for all ages to experience the excitement and enrichment of cultural diversity through our educational programs. We are founded on our belief that peace is possible through friendship – and that the real difference can be made by starting with children.
405 Perry Road, Bangor, ME  04401
207.990.3600 x12 *
Our purpose at the Cole Land Transportation Museum is to collect, preserve, and display (before they disappear forever) a cross-section of Maine's land transportation equipment from which this and future generations will gain knowledge of the past.  We also wish to remember, record and display U.S. military memorabilia to forever remind this and future generations of the high price our comrades have paid to protect our freedom.  In doing so, we hope to inspire and challenge the young people of today to continue on in the footsteps of pioneers who have built our state and country.
Do you enjoy meeting people from around the world? Do you enjoy being involved with one of the finest groups of people you will ever know? Are you interested in helping to raise the aspirations of children? All this and more can be had as a volunteer with the Cole Land Transportation Museum. All opportunities are available 7 days a week, May 1st to November 11th. Volunteers can become eligible for trips, banquets, pot luck dinners, and have free admission to the museum.
36 College Avenue, PO Box 268, Orono, ME  04473
207.866.2109
The mission of DEEMI is to develop with ethics and integrity, systems that will save lives. Through education and training, and using Federal surplus military equipment, to encourage the spirit of volunteerism, and to facilitate the saving of lives.  DEEMI conducts search and rescue operations all over the United States, and they offer great opportunities for UMaine students to get involved.
PO Box 926 (Hogan Road), Bangor, ME  04402
207.941.4023
The mission of the DDPC Volunteer Office is to enlist and utilize the volunteer resources of the community in the overall effort to enrich and brighten the lives of patients, by offering those services which are not within the scope of staff duties as restricted by time and/or resources. A volunteer is under the direction of the Volunteer Department and is oriented and trained to give direct or indirect services to the patient.  Also through this Department, a licensed cosmetologist provides services in the Hair Salon to all patients.  The Hepatica Hill Gift Shop is managed by the Volunteer Office. Located in the main lobby, the gift shop provides an enjoyable and convenience shopping resource for patients, staff and visitors.  Volunteer opportunities include, but are not limited to, gift shop attendant, boutique attendant, musicians, friendly visitor.
489 State Street, Bangor, ME 04401
207.973.7850
Eastern Maine Medical Center Volunteers are community ambassadors for healthy lifestyles and compassionate living. We serve patients, support families and assist the staff in striving to fulfill the Medical Center mission with caring, competence and dignity.
20 Ivers Street, Brewer, ME  04412
207.989.5860
Food AND Medicine's mission is to organize, educate, and empower workers and our communities in the fight for economic and social justice. Food AND Medicine believes that by working together with unions, farmers, community groups, small businesses, and faith-based organizations we will create solutions and positive change.
GREAT OPPORTUNITY FOR RETIREES AND SENIORS
262 Harlow Street, Bangor, ME  04401
207.973.3611
Tutors and mentor children and youth who are disadvantaged or have disabilities.  Working one-on-one or in groups and serving between 15 and 40 hours a week, Foster Grandparents provide support in schools, Head Start centers, child care centers and other public and non-profit locations. Foster Grandparents volunteer with children who are a few months old up to age twenty-one!  Serving at one of thousands of local organizations Foster Grandparents help children learn to read, review school work, reinforce values, provide one- on- one tutoring and guide children at a critical time in their lives.  Foster Grandparents share their love, time and experience; they are a role model, a mentor and a friend.  Put simply, they give the kind of comfort and love that sets a child on the path toward a successful future.
Volunteers must be 55 years of age or older and meet income guidelines.  Foster Grandparents receive a tax-free stipend, mileage reimbursement to and from the volunteer site, pre-service orientation, training and supplemental accident and liability insurance while on duty.  The Penquis Foster Grandparent Program has approximately 80 Foster Grandparents serving at 63 different sites throughout its fourteen county service area.
For more information on the Penquis Foster Grandparent Program or to receive an application please call Maria Staples at 973.3611 or Cindy Whitney at 973.3684 or 1.800.215.4942.
43 Cottage Street, PO Box 45, Bar Harbor, ME  04609
207.288.3340
Friends of Acadia preserves, protects, and promotes stewardship of the outstanding natural beauty, ecological vitality, and distinctive cultural resources of Acadia national park and surrounding communities for the inspiration and enjoyment of current and future generations.  The group organizes volunteer events at Acadia, such as Take Pride in Acadia Day in November.  Each year 100+ UMaine students travel to this event to do cleanup and prepare the park for winter.  Visit their website above for more information about this event.  Contact the Bodwell Center if you are interested in taking part.  We generally hire a bus for students who wish to travel down together.
PO Box 450, Milford, ME  04461
e-mail:  info@sunkhaze.org
The Friends of Sunkhaze Meadows NWR is a non-profit volunteer organization dedicated to protecting Sunkhaze Meadows National Wildlife Refuge. We currently have 170 members and we would love to have you join our group as well! The Friends group is involved in many activities – building boardwalks, trail maintenance, and community outreach are some of the things you can do as a volunteer to help protect the refuge. You can visit Sunkhaze Meadows National Wildlife Refuge any time to enjoy Maine wildlife observation. Once a peat bog destined to be destroyed by a peat mining company, Sunkhaze Meadows is now a sanctuary for a variety of birds, mammals, reptiles, amphibians, fish, and insects.
Sunkhaze Meadows is one of more than 500 national wildlife refuges in the United States. The mission of the refuge is to preserve the peatland ecosystem and maintain a biologically-diverse area for native wildlife and plants, while offering opportunities for wildlife-dependent visitor activities. In keeping with this purpose, the refuge is open to visitors year around during daylight hours and offers recreational opportunities that are compatible with refuge wildlife and habitat management objectives.
11 Penobscot Meadow Drive, Hampden, ME  04444
207.989.4672

Potential volunteers should contact: Bethany Tatro, Volunteer Manager, btatro@gsfb.org 207.782.3554 ext. 1169
The mission of Good Shepherd Food Bank is to eliminate hunger in Maine by sourcing and distributing nutritious food to people in need, building strong community partnerships, and mobilizing the public in the fight to end hunger.
The Good Shepherd Food Bank is Maine's largest hunger relief organizations and is responsible for the procurement and distribution of millions of pounds of food annually.  Each year volunteers give more than 18,000 hours of their time at one of our two warehouses, located in Auburn and Hampden, to assist with the inspection and sorting process to prepare donated and salvage food to be distributed to food pantries and soup kitchens throughout the state.  They are also instrumental in packaging food for the Backpack program and Senior Brown Bag program in our Auburn warehouse.
(Office and Re-Store)
378 Harlow Street, Bangor, ME 04401
207.942.8977
HFHGB seeks to eliminate poverty housing in the Greater Bangor Area by building decent, affordable housing with help from its respective communities.
Check out this awesome video that Habitat made about their recent building project
PO Box 821, Waterville, ME 04903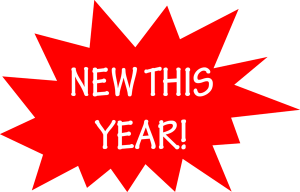 207.385.6174
Hardy Girls Healthy Women is a feminist nonprofit that serves girls and nonbinary youth with supportive and empowering programming across the state. College students are invited to volunteer with Hardy Girls as "Muses," trained facilitators that guide our Coalition Group program with 5th-8th graders in local schools. Coalition Groups are made up of around 10 girls and nonbinary youth and are led by two Muses; they meet weekly and work through a curriculum focused on breaking down gender stereotypes and taking social action to make positive change.
Volunteering as a Muse has a time commitment of about 2 hours per week, and you will gain skills in facilitation, youth development, and communication — all while supporting girls and nonbinary youth in causing a (good) ruckus! Learn more at hghw.org.
700 Main St. #1, Bangor, Maine 04401
207.941.2800
Improve lives by mobilizing the caring power of people and communities.
Location:  1107 West Old Town Road, Old Town, ME
Mailing Address: PO Box 266 Orono, ME  04473
207.394.2171
Email: Info@hirundomaine.org
Hirundo Wildlife Refuge is 2,460 acres of conserved woodlands and wetlands just West of Old Town, Maine dedicated to preserving nature while providing educational, and recreational opportunities to the public. Hirundo offers 7+ miles of marked trails, river access, public programs, and free rental opportunities for canoes, kayaks, and snowshoes. Our universal access trail, the Trail of the Senses, offers sensory and mobility impaired communities as well as the elderly an opportunity to access and experience nature. With its proximity (8 miles) to the University of Maine campus in Orono, the Refuge acts as a living laboratory for a wide range of UMaine classes and student projects. Hirundo offers environmental educational programs to schools and the public throughout the year and is dedicated to cultivating a love of nature in local youth and fostering future generations of environmental stewards. Many opportunities for recreation activity as well as volunteer service.
200 Hogan Road, Bangor, ME  04401
207.947.8451
Literacy Volunteers of Bangor is a group of people who are dedicated to improving literacy in our community one person at a time.  Many of our volunteers choose to become a tutor and teach another adult to read or speak English.  Tutors come from a variety of backgrounds and educational levels.  Having experience in education or knowing another language is not necessary to get involved…wanting to make a difference in another person's life is.
216 Fields Pond Road, Holden, ME  04429
207.989.2591
Maine Audubon works to conserve Maine's wildlife and wildlife habitat by engaging people of all ages in education, conservation and action.
Located seven miles southeast of Bangor, Fields Pond Audubon Center features a modern visitor center, an 85-acre pond, and a 192-acre sanctuary with trails winding through field, wetland, forest, and lakeshore.  The center offers dozens of year-round public programs, a Maine Audubon Nature Store, and day camps for children.  The variety of habitats and trails at Fields Pond Audubon Center are ideal for nature study, wildlife-watching, walking, snowshoeing, and cross-country skiing.
220 College St., #2, Lewiston, ME 04240
207.786.8216
Maine Campus Compact is a coalition of 18 member campuses whose purpose is to catalyze and lead a movement to reinvigorate the public purposes and civic mission of higher education. We seek to transform our campuses in ways that develop better informed, active citizen problem-solvers, stronger communities, and a more just democratic society. We believe that our campuses must be vital agents and architects of a flourishing.
Maine CASA is in need of volunteers to be guardians ad litem (GALs) in child abuse/neglect matters throughout the state. GALs are appointed by a judge and serve as the voice of a child in the courtroom.  Maine CASA provides training and on-going guidance to CASA GALs.
Volunteers must be at least 21 years of age with a high school diploma or GED, complete the Maine CASA application, submit to criminal and DHHS background checks, and participate in the Maine CASA's certification training.  Maine CASA offers training in March and August of every year.
If you are interested in serving the needs of Maine children as a guardian ad litem, please contact Darren Defoe by email (Darren.Defoe@courts.maine.gov) or phone (207-213-2864) or visit us online at www.CASAofMaine.org and www.facebook.com/MaineCasa.
74 Main Street, Bangor, ME  04401
207.262.7200
The mission of the Maine Discovery Museum (MDM) is to educate children and families, encourage creativity, nurture a sense of wonder, and to challenge all to learn in new and innovative ways. Exhibits and programs will be fun, interactive and thought-provoking, and encourage participation by children and families of all abilities and socioeconomic backgrounds. As a unique community resource, the museum will provide opportunities for exploration and discovery that incorporate aspects of Maine into a greater understanding of the world in which we live.
(Leonard's Mills)
17 Leonard's Mills Road, Bradley, ME  04411
(Mailing address:  PO Box 104, Bradley, ME 04411)
207.974.6278
The mission of the Maine Forest and Logging Museum is to preserve, celebrate and educate people about the sustainable forest culture of Maine.  The MFLM is a nonprofit organization incorporated in 1960, and is unique within the State in its focus on forest resources in a cultural context.  We have many events that focus on the forest and our goal is to embrace all the forest is and has been! We believe that everyone has a way that they can actively engage with the forest, and to support that, we have regular programming to help people find 'their place in the woods'.
P.O. Box 125, Oakfield , Maine 04763
maine@oli.org
Operation Lifesaver is an active continuous public information and education program to help prevent and reduce crashes, injuries and fatalities and improve driver performance at the nation's 268,000 public and private highway/rail grade crossings.  Nationwide, Operation Lifesaver programs exist in 50 states and have contributed significantly to the more than 50 percent reduction in crashes and fatalities at railroad crossings.  In Maine, statistics reveal a sharp decrease in such crashes from 23 collisions killing three and injuring nine others in 1990 to nine incidents in 2006 resulting in several injuries and one fatality.  However, in Maine and elsewhere, trespassing incidents are on the rise and are a new focus of Operation Lifesaver efforts. Around the country, there were nearly 2,900 crashes in 2006, killing 368 and injuring 999 others. 530 people were killed last year in related trespassing incidents caused by such things as walking and motoring along tracks and railroad bridges, throwing objects at trains and placing objects on the tracks, and hitching joyrides on trains.  You can also visit their Facebook page for information about current volunteer needs and events.
44 Hogan Road, Bangor, ME  04401
207.942.2333
Caring for Maine's Heroes and their families with the dignity and respect they have earned.  We feel very strongly that our purpose and work in providing care to Maine's veterans and family members are a special privilege and calling. The manner in which each employee of Maine Veterans' Homes provides our service is the key to our organizational success. Understanding this, Maine Veterans' Homes is committed to maintaining an excellent workplace where employees are valued. In turn, the organization believes employees can further the Vision of Maine Veterans' Homes.
Bangor was the fifth of our six multi-service homes. Opening in October of 1995, it is located on a hill overlooking the banks of the Penobscot River. Inside the facility you will find four separate nursing units: a 40 bed rehabilitation and skilled nursing care unit, a 40 bed long-term care unit, a 40 bed secured long-term care unit for residents with Alzheimer's Disease and other dementias, and a 30 bed residential care unit designed to meet the needs of those in the early stages of dementia.  A volunteer application is available on their website.
472 Stillwater Avenue, Old Town, ME  04468
207.827.9622
Our YMCA is Christian in its heritage and ecumenical in its delivery of programs that build spirit, mind, and body for all.
46 Middle Street, Old Town, ME  04468
207.827.3972
To maintain and improve the quality of life for all citizens of our community by providing resources and programs that enhance and contribute to individual knowledge, enlightenment, and enjoyment in the most efficient manner possible. We especially recognize our responsibility to serve as a place for children to discover the joy of reading and the value of libraries. The Old Town Public Library is dedicated to making the City of Old Town a rewarding, attractive and pleasant place in which to live, visit and work.
Mailing Address: P.O. Box 273, Stillwater, ME  04489
Physical Address:  341 Bennoch Road, Stillwater, ME  04489
207.827.3961
Provides enrichment program for youth and their families in the greater Old Town area.
PO Box 476, Old Town, ME  04468
The mission of Rotary International is to provide service to others, promote integrity, and advance world understanding, goodwill, and peace through its fellowship of business, professional, and community leaders.
John Rouleau, Director of Public Works
265 Main Street, Old Town, ME  04468
207.827.3974
The Public Works Department is responsible for the transfer station, recycling, refuse collection, spring cleanup, parks, cemeteries, and the airport.
(located in Bangor City Forest)
Contact:  Jim Bird, PO Box 12, Orono, ME 04473
207.581.1697 or 866.2578
The Orono Bog Boardwalk has become a premier destination in the Bangor/Orono area for persons wishing to experience the beauty and fascinating plants and animals of a Maine bog.  The 1-mile boardwalk loop trail begins at the forested wetland edge in the Bangor City Forest, and after 800 feet crosses the town line into the University of Maine owned part of the bog in Orono.  Along the way, it passes through changing vegetation and environments on its way to the open, peat moss carpeted center of the Orono Bog. Boardwalk visitors encounter a series of well designed, full color signs with illustrations of common species of bog plants and animals, and explanations to go along with them.  Many visitors return to the boardwalk, again and again, to observe the colorful bog and to absorb its tranquil beauty over the changing seasons.  The boardwalk is wheelchair-friendly facility.  Benches for rest and contemplation are provided at least every 200 feet.
117 Bennoch Road, Orono, ME  04473
207.866.4914
Improve the lives we touch through the delivery of high-quality health care and every day compassion.
Pine Street, Orono, ME  04473
207.866.4648
The Orono Health Association is a volunteer organization that  serves the health and welfare needs of the Orono community.  OHA operates a Thrift Shop in downtown Orono.  The OHA Medical Rides Program, connects Orono residents who need rides with volunteer drivers who take them to medical appointments.  OHA maintains a Medical Equipment Loan Building stocked with durable medical supplies. They have an active Facebook Page, where they share about new items and sales!
PO Box 4, Orono, ME  04473
207.866.4892 (President: Bucky Owen)
The Orono Land Trust exists to protect, manage, and preserve portions of the natural environment in Orono and surrounding communities, for the benefit and enjoyment of present and future generations. We work to balance conservation and development, extend and maintain trail systems connecting natural areas, encourage appreciation of natural habitats and ensure perpetual access to public lands and waters.
Over the years the OLT has matured as an organization, paralleling the growth of the national land conservation movement.  Conservation of important natural communities, habitats, and species, comprehensive stewardship of fee and easement properties, public education, and regional conservation planning all have been added to the initial interest in trails and connectivity. (For more information about volunteer opportunities, visit our web page.
59 Main Street, Orono, ME  04473
207.866.5065
PO Box 653, Bangor, ME  04402
207.945.5102
Dedicated to serving people affected by domestic abuse in our community while working simultaneously to eliminate person, institutional, and cultural violence against all individuals.  Offers 24-hr hotline services, emergency shelter, transitional housing, support and curriculum groups, and advocacy to victims of intimate partner violence.  Provide community training, education and collaboration to foster a coordinated community response to domestic violence.
170 Park Street, Bangor, ME  04401
207.942.9343
To support and link groups and individuals concerned with peace, justice and a sustainable environment.
21 Boyd Street, Bangor, ME  04401
207.941.2821
To ensure that the aging population of eastern Maine would have a top quality residence with essential services.
262 Harlow Street, Bangor, ME 04401
207.973.3651
Our mission is to offer hope, support, and advocacy to victims and people affected by sexual assault and stalking, to provide education about sexual violence and to promote prevention. Rape Response Services strives to create an atmosphere of non-violence by pursuing a mission of social change. We believe in a comprehensive vision of sexual violence prevention which balances both a responsibility to individuals affected by sexual violence, as well as to society as a whole. We believe that recognition of the connection between sexism and sexual violence is vital to our social change efforts.  RRS works to support and encourage an end to all forms of oppression, and view this as an essential part of our efforts to eradicate sexual violence and create lasting, positive social change.
Rape Response Services is committed to treating all people with the highest level of compassion, dignity, and respect, regardless of age, gender, race, culture, ethnic background, sexual orientation, religion, ability, socioeconomic status or any other social marker.  Rape Response Services believes strongly in supporting the right of the victim/survivor to make self-directed choices about issues raised by the experience, as well as choices that enhance an individual's emotional and physical health, and overall wellness.  We fully support an individual's freedom to make reproductive choices and to have access to all reproductive services.  RRS is committed to empowering survivors and eliminating sexual violence.
654 State Street, Bangor, ME  04401
207.942.9003
Provides homelike, temporary lodging for families of seriously ill children receiving treatment at nearby medical facilities.
758 Broadway, Bangor, ME  04401
207.941.8400
Above all else, First Atlantic is uniquely committed through employee efforts to the care and improvements of our clientele's lives.
65 S. Park Street, Bangor, ME  04401
207.941.2990
The Salvation Army, an international movement, is an evangelical part of the universal Christian Church.  Its message is Bible-based.  Its ministry is motivated by the love of God.  Its mission is to preach the gospel of Jesus Christ and to meet His name without discrimination.  The Salvation Army also runs the Hands of Hope Thrift Store in Bangor.
125 John Roberts Road, #19, S. Portland, ME 04106
207.570.0988
To provide year-round sports training and athletic competition in a variety of Olympic-type sports for children & adults with intellectual disabilities giving them continuing opportunities to develop physical fitness, demonstrate courage, experience joy, and participate in sharing gifts, skills and friendship with their families, other Special Olympics athletes, and the community.  Winter Olympics takes place at Sugarloaf Mountain.  Summer Olympics takes place at the UMaine Campus in June.
700 Mt. Hope Ave, Suite 320, Bangor, ME 04401
207.941.2952 x206
To advance the independence, productivity and full citizenship of people with disabilities who have multiple needs.
---
Campus Partners
If you are looking for a group to become involved in this semester, then check out these groups.
---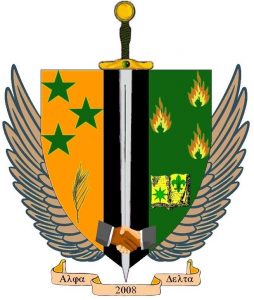 The purpose of Alpha Delta shall be to assemble college men in a national fraternal order as envisioned by Frank Reed Horton, and the Boy Scouts of America. This fraternity is dedicated to developing leadership by providing service, forging the bonds of brotherhood, regardless of race, creed or background, and developing an understanding that service isn't an obligation, but a higher calling.
Gamma Sigma Sigma is a national service sorority. If you are interested in joining you will be asked to participate in a pledge period, in which you will become familiar with the history of the national organization, as well as with the history of your local chapter. Pledging Gamma Sigma Sigma will give you the opportunity to make new friends and enjoy the experiences that the sorority offers.
The mission of the MBS Corps is to be the outreach organization of the Maine Business School with a focus on primarily helping smaller Maine-based non-profit organizations where we can have a greater impact. We also seek to help our students develop their leadership, organizational, management, marketing and other business skills while developing friendships and networks in a fun, supportive environment.
Portage Road, University of Maine, Orono, ME  04469
207.581.4100
To collect, document, preserve, interpret and disseminate knowledge of Maine history relating to farms and farming communities between 1865 & 1940, providing an educational and cultural experience for the public and a resource for researchers of this period.
Circle K is a co-educational service, leadership development, and friendship organization, organized and sponsored by a Kiwanis club on a college or university campus.
It is a self-governing organization and elects its own officers, conducts its own meetings, determines its own service activities, and establishes its own dues structure. Its Objects include the Objects of Kiwanis. Once organized, a Circle K club continues to be sponsored by a Kiwanis club. Although the ultimate responsibility for Circle is that of the Kiwanis Board of Directors, the sponsorship function is most directly carried out by the Kiwanis club Committee on Circle K Clubs, assisted by a faculty advisor (who may or may not be a Kiwanian) designated by the college or university administration.
University Volunteer Ambulance Corp is a student volunteer organization, which offers aspiring University of Maine students unique learning and leadership opportunities by delivering emergency medical services both on the University campus and to surrounding communities. A state licensed emergency medical service, University Volunteer Ambulance Corp provides quality emergency medical care to those who live on, work on, or visit the University campus.
With programs varying from Habitat Stewards Program to Master Gardening, the University of Maine's Cooperative Extension offers ample volunteer programs. There are volunteers working in youth development, horticulture, coastal and freshwater quality monitoring, environmental work, nutrition education, senior companion programs, coastal community programs and parenting education.
Heather Hogan, MS, Deputy Title IX Coordinator
Memorial Union, Room 308  207.581.1485
The Office of Sexual Assault and Violence Prevention is a free service to all University students, community, and campus partners that works to promote a safe community for everyone at the University of Maine and greater community.  They strive to reduce sexual assault, relationship violence, and stalking by encouraging people to engage in healthy and consensual relationships. They provide support services; can answer questions and concerns, and offer resources and referrals on interpersonal violence.  They are always looking for help creating educational materials, circulating information, and promoting a safe campus environment.
67 College Avenue, Orono, ME  04473
207.866.4227
The Wilson Center is a place where all UMaine students, faculty and staff can explore their spirituality and learn about the spiritual lives of others.  The Wilson Center's most central value is the equality of all people – they believe that we as a community and as individuals are enriched by diversity.  They welcome people of all genders, gender identities, sexual orientations, races, religions, ethnicities, abilities and economic backgrounds.  They welcome seekers, agnostics, questioners, and traditional believers.  They are committed to social justice work in the larger Bangor community and to creating real and lasting change through respect, dialogue and careful listening to one another.