Black Bear Exchange Hours for Spring 2021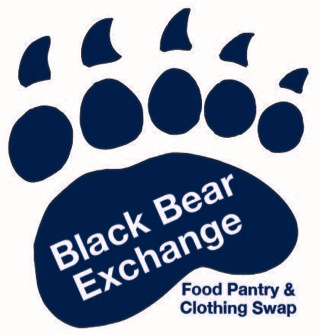 .   
The Black Bear Exchange will continue on-line ordering and drive through pickup for the Spring 2021 semester.
Order forms will be posted on Tuesday mornings.  Pickup times can be scheduled Wednesdays 11:00 am to 5:15 pm or Saturdays 9:00 am to 11:45 am.
Choose from our inventory of non-perishable, frozen and refrigerated items.  When you arrive to pickup, you can add produce and any other extras we have to offer.
For more information visit the Black Bears To Go page.