Houlton
Greetings from the "Capital of Aroostook"!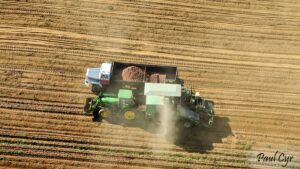 When visiting Aroostook County, be sure to stop by the county seat of Aroostook. Founded in 1807, Houlton is one of the oldest towns in Maine. In the beginning, it was a growing town, cited in the early 1900s as one of the top 10 wealthiest communities in the United States due to its growing potato and logging industries.
Historically an area inhabited by the native Maliseet people, it was first settled by two families, one of which is the namesake of the town, the Houltons. "Joseph Houlton family moved here with the Putnam family from Salem, Massachusetts around 1805." (McCauley B. p 85. – The Names of Maine) In 1902, a massive fire ripped through the town, destroying tens of blocks and burned down dozens of homes. During World War II, Houlton Air Force Base was home to 3,700 German prisoners of war in Camp Houlton. After the war, the base was converted to what is now Houlton International Airport.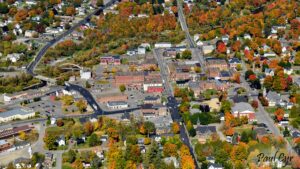 Today, Houlton is a beautiful quaint town located south of Aroostook. Its Victorian-style houses and beautiful brick-and-mortar downtown still can be seen to this day. Notable buildings such as the Aroostook County Courthouse and Jail, the Cary Library, and the Market Square Historic District are listed on the U.S. National Register of Historic Places.
While visiting, be sure to visit the Houlton Farms Dairy Bar, which is home to Maine's best homemade chocolate milk.