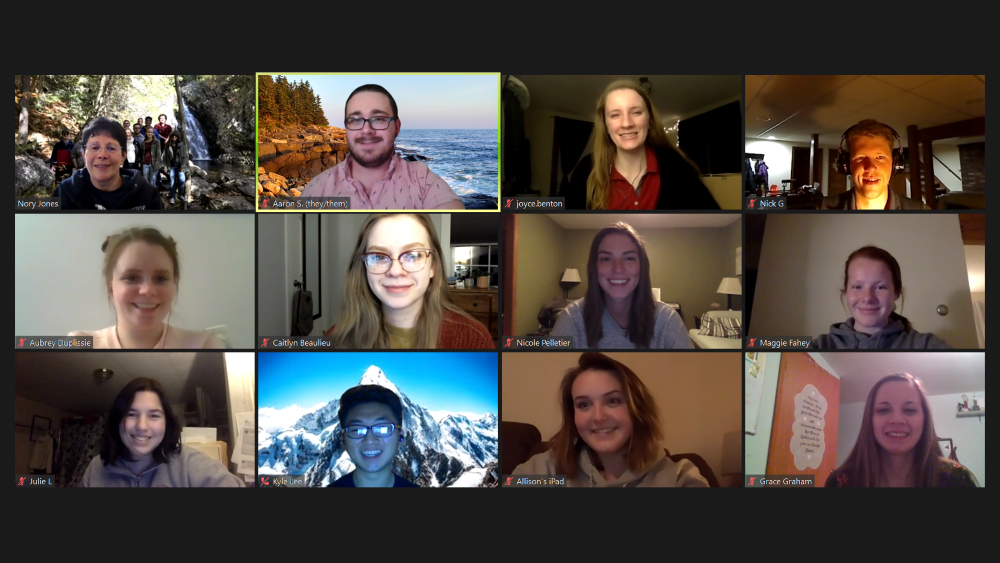 Joyce Benton

Joyce graduated in 2021 with a major in finance major. She is working for Camden National Bank. Joyce loves the outdoors and lives off of smiles and iced coffee!

CJ Bowen

CJ graduated in 2020 with a double major in business management and marketing. He has been working for a corporate relocation business, living in NYC, Phoenix and other fun places! He is still a hammock enthusiast!

James Huff

Jim is a second-year graduate student working toward an MBA with a concentration in Business Analytics and lead graduate assistant at the Maine Business School. He enjoys the many benefits of living in the great state of Maine including fishing, hunting, and camping.

Nicole Pelletier

Nicole graduated in 2021 with a double major in accounting and finance. She was also President of Women of the Maine Business School, Beta Gamma Sigma President. Nicole is a true Mainer who loves to hike, ski, and travel, especially alongside family and friends.

Aaron Stymiest

Aaron graduated in 2021 with a degree in journalism. He still loves coffee and corgis, outside of enjoying all of the beautiful scenery that Maine has to offer! Some of his favorite activities in the state involve hiking Maine's wonderful trails, and visiting the many excellent restaurants that help put Maine's food scene on the map. Aaron was a part of Undiscovered Maine since his first year on the University of Maine campus.