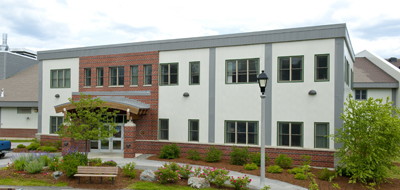 Advanced Structures and Composites Center
Awarded LEED CERTIFICATION – October 2006 
Click here to visit the Advanced Structures and Composites Center web page. 
---
LEED Highlights
• The first LEED Certified Building at the University of Maine, Orono.
• 40% of materials manufactured regionally and 15% of materials extracted regionally.
• 30% reduction in water usage.
• Optimized Energy Performance of 35%
• Daylight & views for 90% of occupied spaces
• Highly Reflective, Energy Star compliant Roofing.
• All adhesives and sealants used in the building meet or exceed LEED VOC emission standards.
• All composite wood and fiber products contain no added urea-formaldehyde resins.
---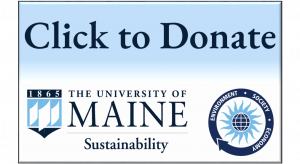 Office of Sustainability
312-314 Corbett Hall
Orono, Maine 04469-5774
Tel: 207.581.1571
sustainability@maine.edu
---