Outdoor tabling for student organizations is now available! For the month of April, tabling will take place Monday through Friday, located in the area between Fogler Library and the Memorial Union. Please submit your request at this Outdoor Tabling Form. Reservations will be made on a first come, first served basis.
Let's enjoy the weather and recruit some new members!
---
Student organizations at the University of Maine provide opportunities for students to explore their passions and identities beyond the classroom. All students are encouraged to participate and there is a space for every area of interest. Participation in student organizations aids the academic, professional and personal development of our students and provides a sense of connection and belonging.
For more information, contact um.getinvolved@maine.edu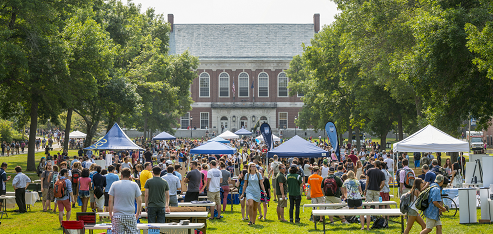 ---