Caroline L. Noblet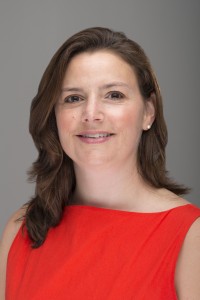 Office: 305 Winslow
Phone: 207.581.3172
E-mail: caroline.noblet@maine.edu
Associate Professor
Ph.D. Economic Psychology, University of Maine, 2012
M.S. Resource Economics and Policy, University of Maine, 2005
B.A. Economics and Environmental Science, Boston College, 1999
Research Areas and Interests
Behavioral and Experimental Economics, Information Processing (eco-labels, message framing, etc.), Environmental Economics and Behavior, Sustainability Science
My research interest is in behavioral/ experimental environmental economics with a particular focus on how people process and utilize information.  I am currently working on projects that examine the role of risk perceptions, choice architecture, valuation of the environment and environmental motivation in natural resource decision making.  I enjoy the opportunity to engage with decision-makers on research and am pleased to be able to conduct work in my home state of Maine.
Learn more
Teaching and Mentoring 
I teach courses in behavioral and experimental economics, and environmental economics (see syllabi below). In my courses I focus on developing skill sets from the theories and applications associated with these fields, and how they can be applied to policy -relevant issues.
I am proud to have been awarded the 2016 Faculty Outstanding Teaching Award for the College of Natural Sciences, Forestry and Agriculture; the 2012 Outstanding Graduate Mentor Award, College of Natural Sciences, Forestry and Agriculture and the 2011 Professor of the Year Award from Sigma Phi Epsilon.
Courses
Fall 2020
ECO 377 Environmental Economics (note new name! course material mostly remains, but some changes to compliment ECO 477)
ECO 120 Principles of Microeconomics
Fall 2019
ECO 404/504 Behavioral and Experimental Economics
ECO 377 Introduction to Environmental and Natural Resource Economics
Select Recent Publications
2020 – (in press)  Economic valuation as a communication device for environmental philanthropy: Evidence from the lab and field. Land Economics. -with colleague Sandra H. Goff (Skidmore College) and former Graduate student J. Ross Anthony
2018 – Assessing Consumer Preferences for Seafood Labels: Consumer Preferences for Seafood Attributes of Wild Harvested and Farm-Raised Products'. Aquaculture Economics and Management – with former Graduate Student Christian Brayden, and colleagues Keith S. Evans and Laura Rickard
2017-Does one good turn deserve another? : Evidence of domain specific licensing in energy behavior. Environment and Behavior. – with colleague Shannon K. McCoy

Featured publication of September 2017 SCORAI Newsletter (Sustainable Consumption Research and Action Initiative)

2017-Does Pricing Nature Reduce Support for Conservation?: Evidence from Donation Behavior in an Online Experiment. Ecological Economics – with colleagues Sandra H. Goff (Skidmore College) and Timothy M. Waring
2017-Public acceptance of coastal zone management efforts[1]:  The role of citizen preferences in allocation of funds. Agricultural and Resource Economics Review – with colleagues Keith S. Evans and Kathleen P. Bell and former graduate students Emma L. Fox and Abigail Kaminski
2015-Public Preferences for Investments in Renewable Energy Production and Energy Efficiency. Energy Policy – with colleagues Mario F. Teisl, Keith S. Evans, Mark W. Anderson, Shannon K. McCoy and stakeholder Ed Cervone
2015-Thinking Past, Thinking Future: An Empirical Test of the Effects of Retrospective Assessment on Future Preferences. Ecological Economics – with colleagues Mario F. Teisl, and Mark W. Anderson
Media
Local trumps organic – Aquaculture North America. Story features results of work with Master's student W. Christian Brayden: https://www.aquaculturenorthamerica.com/research/local-trumps-organic-1855)
Science with Attitude. Story features former graduate research assistant Emma Fox. http://umaine.edu/mitchellcenter/news/news-2/science-with-attitude/
University study suggests support for energy efficiency. Maine Public. Story features results of 2015 study published in Energy Policy
Current Graduate Students
J. Ross Anthony, 2nd year MS student in Resource Economics and Policy
Olga Bredikhina, 1st year MS student in Resource Economics and Policy
Amy Bainbridge, 1st year MS student in Resource Economics and Policy
Allyson Eslin, dual degree MS in Resource Economics and Policy & School for Policy and International Affairs
Former Graduate Students
Emma Fox – currently Ph.D. student in Ecology and Environmental Sciences, University of Maine
W. Christian Brayden – Project Manager, Maine Aquaculture Association
Chelsea Liddell
Links to Web Pages (Other UMaine affiliations)