Caroline Noblet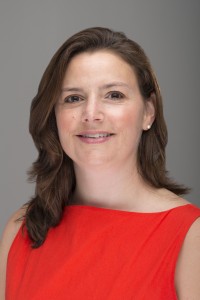 Office: 207 Winslow
Phone: 207.581.3172
E-mail: caroline.noblet@umit.maine.edu
Assistant Professor
Ph.D. Economic Psychology, University of Maine
M.S. Resource Economics and Policy, University of Maine
B.A. Economics and Environmental Science, Boston College
Research Areas
Environmental Behavior and Economic Psychology, Information Processing (eco-labels, message framing, etc.), Values in Sustainability Science, Food Systems, Environmental Economics, Regional Economic Development
Research Interests
Dr. Noblet is interested in answering the question:  Why do people act the way they do towards the environment?  This question takes her across academic disciplinary boundaries between the fields of economics, psychology and communication.  Her research has focused on the role of motivation, pro-ecological worldview and provision of environmental information in making decisions about, and towards, the environment.  Her research considers how individual values, constraints and backgrounds may inform decisions at both the consumer and policy level.
Last, but not least, she is always interested in considering the changing environmental and economic landscape of her home state Maine and welcomes the opportunity to work with Maine businesses and policy makers.
Teaching Interests
Dr. Noblet teaches a variety of courses focused on economics; environmental economics and energy (see syllabi below).  She hopes to bring more economic psychology courses to students soon.  Many of her courses provide an opportunity to meet students early in their college career – a perfect time to start considering a major in economics!  Dr. Noblet is pleased to participate in the Academ-e program which brings Maine's elite high school students to UMaine for a first opportunity to participate in college courses.  She is also interested in introducing students to quantitative social science research methods.
Dr. Noblet was proud to have been awarded the 2012 Outstanding Graduate Mentor Award, College of Natural Sciences, Forestry and Agriculture and the 2011 Professor of the Year Award from Sigma Phi Epsilon.
Links to Web Pages (0ther UMaine affiliations)
Course Syllabi
Spring 2013
Fall 2012
Recent Publications
with Dave Owen
with M. Anderson and M. Teisl
with M. Anderson and M. Teisl in Environmental Education Research.
with Kathleen P. Bell, Charles Colgan and Mario F. Teisl.
with M. Teisl, K. Farrow and J.Rubin.
To see continued contributions by Dr. Noblet:
Current Graduate Students
Elyse Doyle
Eva Manandhar
Michelle Debartolo-Stone