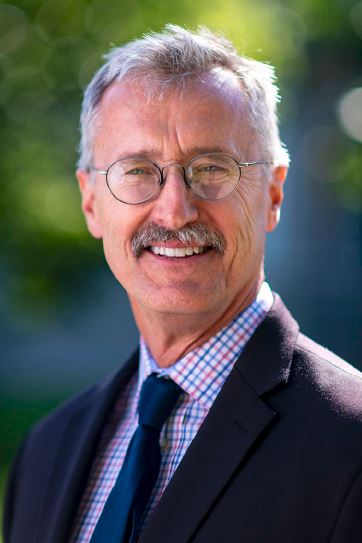 SOE Director Mario Teisl extends special message to Graduating SOE Students
Dear Graduating SOE Students,
Today was to be your commencement day.  I love commencement, not for the pomp and circumstance, not for the keynote speaker (after 23 commencements they all sound the same) and not for the bouncing beach balls and air horns. I love commencement because I get to congratulate each and every one of you with a handshake or a hug, and a parting word. I am very sorry that I and the rest of the SOE community cannot be with you today. Know that you are in mine and their thoughts. By now you should have received our initial SOE faculty graduation card to you and our request for you to help us as we work on making a commencement video for you and your families & friends.  We even have some blooper video footage of the SOE faculty trying to congratulate you – it's pretty funny and will be part of the commencement video we send you.
Your time at UMaine will never be forgotten, and we will never forget you (especially if you keep your LinkedIn page current).  I and other SOE faculty travel to many areas in the U.S. and we almost always look to see which former SOE black bears live nearby.  Don't be surprised if we invite you for dinner (always our treat).  Whenever you are in Black Bear Country, please stop by – we love to hear about what you are doing and where you ended up.  SOE will always have open arms and open hearts for you.
This last semester has been trying on many levels, and a virtual commencement is not what we hoped for. Although you are not here physically, you are in our thoughts.  Please reach out to your SOE faculty for recommendation letters, job and interview advice, and potential professional connections to our alumni network – the alumni network has helped graduating seniors find jobs.
Congratulations SOE Class of 2020 – you are in our hearts…always!  Go Black Bears!
Mario Teisl,
Professor & SOE Director