News Archive
2018
April 2018
College of Natural Sciences, Forestry, and Agriculture names Michelle Smith winner of 2018 Outstanding Teaching Award
Inside Higher Ed article regarding Science article, "Lecture Instruction: Alive and Not So Well."
UMaine and RiSE Center discipline-based education researchers, Michelle Smith, MacKenzie Stetzer, and Erin Vinson, co-author paper published in Science, "Anatomy of STEM teaching in North American universities."
March 2018
UMaine News article about University of Maine System faculty collaboration on CourseSource teaching activity, "Faculty collaborate to effectively teach core biology concepts."
University of Maine System faculty collaborate to publish an evidence-based teaching activity in CourseSource, "Using Place-Based Economically Relevant Organisms to Improve Student Understanding of the Roles of Carbon Dioxide, Sunlight, and Nutrients in Photosynthetic Organisms"
February 2018
Master of Science in Teaching graduate student, Ken Akiha, publishes paper in Frontiers, "What Types of Instructional Shifts Do Students Experience? Investigating Active Learning in Science, Technology, Engineering, and Math Classes across Key Transition Points from Middle School to the University Level."
 2017
November 2017
Genetics Society of America interviews Michelle Smith on Mentoring Postdocs and Faculty to Promote Active Learning
UMaine News, November 14th, 2017
Current and Former MST Students Design 4H Science Activities to Engage Students Statewide! 
November 2017
Michelle Smith Interviewed for Podcast!
September 2017
Ken Akiha Invited to Give Special Seminar on His MST Thesis Research
Smith's project will connect college, high school instructors to improve success of STEM students
UMaine News, July 28th, 2017
Undergraduate, graduate students receive awards at 2017 UMaine Student Symposium
UMaine News, April 28th, 2017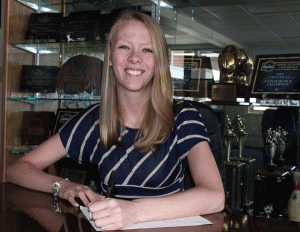 Elizabeth Trenckmann, an MST student, received two awards at the recent University of Maine Student Symposium, Best in Category and the President's Research Impact Award.
Her research, titled "Collaborating Across the University of Maine System to Improve Student Understanding of the Role of Energy and Matter in Photosynthesis" was advised by Michelle Smith, a faculty member of the RiSE Center, who received the two awards alongside Elizabeth.
Elizabeth Trenckmann was also recently interviewed by WABI on her recent 2017 UMaine Student Symposium awards:  "Ahead of UMaine Graduation, Future Teacher Stands Out Among Peers"
UMaine News, April 4th, 2017
RiSE Center announces FIG-MLA Program awardees
UMaine News, March 30, 2017
Fifteen UMaine faculty members receive tenure and/or promotion …
UMaine News, March 15, 2017
Nelson, Dragonfly Mercury Project cited in National Parks … – Orono
UMaine News, January 23, 2017
Faculty's active-learning lesson improves student understanding of …
2016
UMaine News, September 6, 2016
NSF grant funds STEM education project in chemistry – UMaine …
UMaine News, May 23, 2016
Old Town High School students to present research as part of …
UMaine News, March 23, 2016
RiSE Faculty Receiving Promotion and/or Tenure
UMaine News, March 2, 2016
Smith to mentor JAX postdoc about active learning techniques
UMaine News, February 29, 2016
NSF Teaching Fellowship Program to Improve STEM education in rural schools
Bangor Daily News, February 26, 2016
UMaine gets grant to boost STEM Education in rural schools
2015
UMaine News, Engineering Magazine 2015
UMaine News, October 8, 2015
Wittmann named American Physical Society Fellow
UMaine News, September 30, 2015
Maine Physical Sciences Partnership (MainePSP) receives $2M to continue advancing STEM Education
UMaineTODAY, Spring/Summer 2015
Click. Michelle Smith leads charge for active learning in science education