Mission Statement
To advance the research and practice of teaching and learning in science, technology, engineering, and mathematics, the STEM disciplines.
---
In the News!
Elizabeth Trenckmann, seeking to inspire high schoolers
UMaine News, May 10th, 2017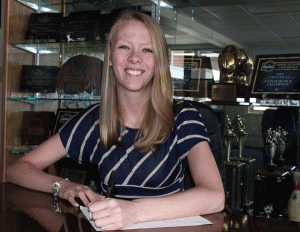 Elizabeth Trenckmann, an MST student, received two awards at the recent University of Maine Student Symposium, Best in Category and the President's Research Impact Award. (see here for article)
Her research, titled "Collaborating Across the University of Maine System to Improve Student Understanding of the Role of Energy and Matter in Photosynthesis" was advised by Michelle Smith, a faculty member of the RiSE Center, who received the two awards alongside Elizabeth.
Elizabeth Trenckmann was also recently interviewed by WABI on her recent 2017 UMaine Student Symposium awards: "Ahead of UMaine Graduation, Future Teacher Stands Out Among Peers".
Elizabeth will be graduating this spring, and will be preparing to teach science at Hermon High School in the fall of 2017. We are very proud of all of her accomplishments, and wish here the best of luck!