UMS Research and Innovation Speaker Series
The UMS Research and Innovation Speaker Series is designed to highlight innovative, collaborative research happening across the system-much of this work was made possible through internal funding opportunities. The Zoom sessions will be held monthly; please sign-up for future talks through this registration page.
December 5, 2022-"Mountain Ponds as Sentinels of Change in the Northeast"
Dr. Rachel Hovel
Assistant Professor of Biology
University of Maine Farmington

Dr. Rachel Hovel is an aquatic ecologist who studies fishes and invertebrates across a range of freshwater habitats. Major themes of her research include species interactions, the timing of ecological events, and biodiversity of species and life histories.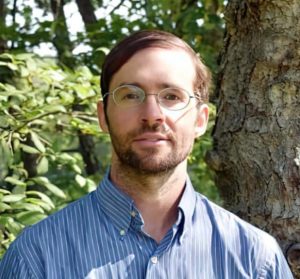 November 7, 2022– "Transforming Global Change Experiences through DEIJ-Centered Science"
Ned Rubert-Nason
Assistant Professor of Chemistry
University of Maine Fort Kent
Dr. Ned Rubert-Nason uses a critical pedagogical approach to empower future healthcare workers, Earth stewards, leaders and makers through collaborative hands-on learning experiences.

January 9- "Biomedical Data Analysis Using Deep Learning Approaches"  
Rafiul Hassan, Associate Professor of Computer Science; University of Maine Presque Isle
February 6- "Maine's First Soft-Shell Clam Recruitment Monitoring Network: Highlighting a Statewide Fishery Crisis Through Citizen Science"
Brain Beal, Professor of Marine Ecology; University of Maine Machias
March 6-"Advancing Natural Resource Based Strategies for Rural Community Resilience"
Caroline Noblet, Associate Professor of Economics; University of Maine
April 3-"Assessing Disparities in Access to Advanced Medical Device Therapy in Maine"
Asheesh Lanba, Assistant Professor of Mechanical Engineering; University of Southern Maine
May 1-"Cybersecurity for Maine Communities and Businesses"
Henry Felch, Associate Professor of Cybersecurity and Computer Information Systems; University of Maine Augusta