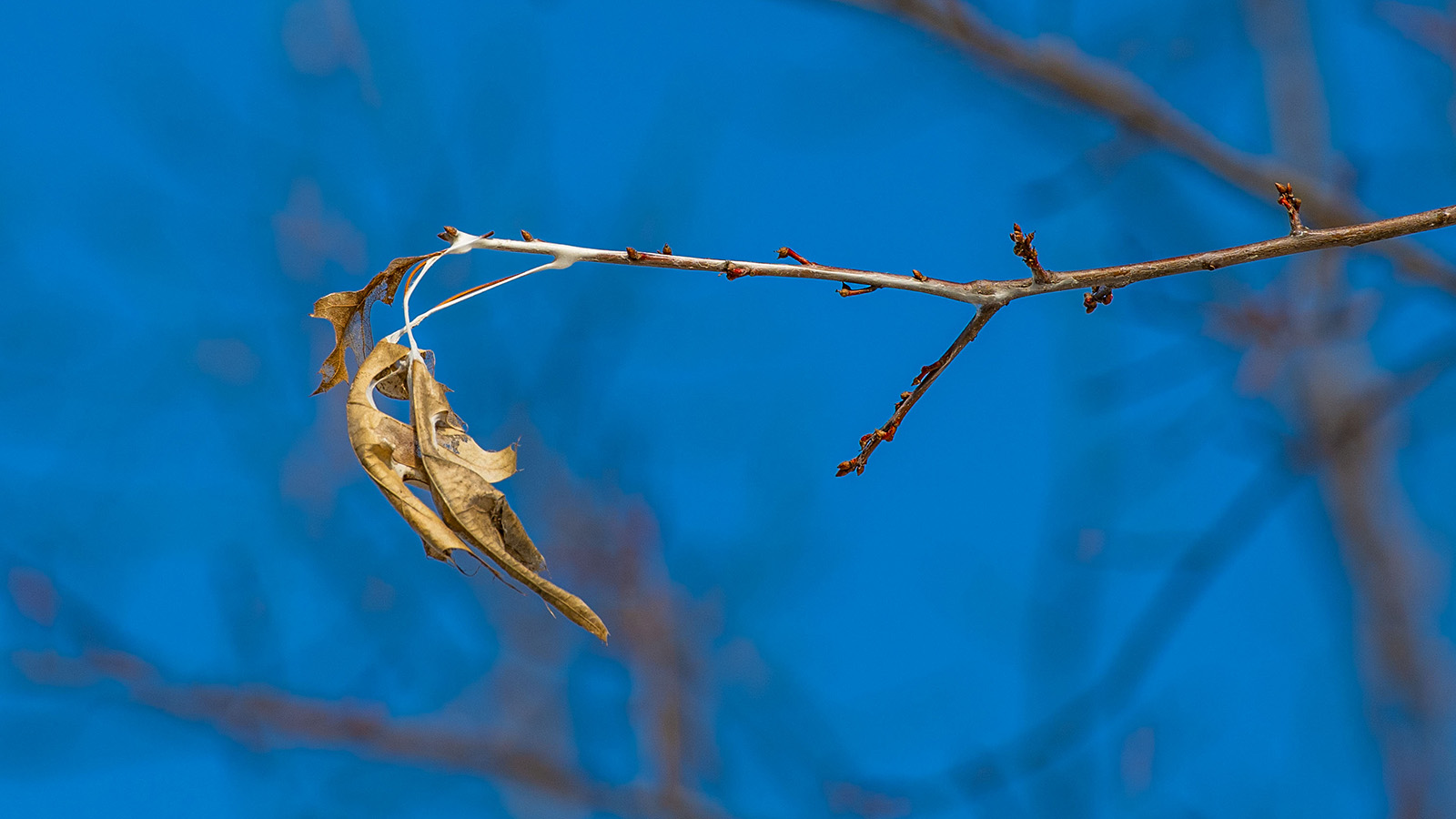 UMaine research connects rising temperatures with browntail moth resurgence
Editor's note: This story was updated on Feb. 23, 2022.
Over the past few years, browntail moth caterpilllars have been an itchy scourge to Maine's residents and visitors. New research shows that with climate change, the problem is only going to get worse.
The browntail moth is an invasive pest that feeds on the foliage of a variety of deciduous tree species and whose caterpillars cause acute skin and lung irritation to the people who encounter them. Since it was introduced to Maine in 1904, browntail moth outbreaks have ebbed and flowed, but the recent outbreak of browntail moths that started around 2018 has reached a scale that Maine hasn't experienced in over 70 years.
A team of researchers from the UMaine School of Biology and Ecology, and the Maine Department of Agriculture, Conservation and Forestry set out to see whether warming temperatures caused by climate change could have played a role in the severe outbreak. Their study compared predictive statistical models of 23 years of annual browntail moth defoliation estimates for Maine to the climate data from the National Oceanic and Atmospheric Administration (NOAA) over the course of that same time period.
According to their results, published in the journal Environmental Entomology, climatic factors — particularly rising late summer and early fall temperatures, and spring precipitation — are significant predictors of browntail moth population outbreaks. Warmer falls result in more mature populations going into and then coming out of their overwintering shelters in the spring.
The Maine Forest Service's surveys over the past two years have also shown continued spread of the browntail moth into northern and western areas of Maine.
Eleanor Groden, UMaine professor emerita of entomology and principal investigator of the study, says that the researchers explored management strategies that target the caterpillars in their winter webs. Groden's colleagues — including Angela Mech and Philip Fanning at the School of Biology and Ecology, as well as Barbara Cole in the Department of Chemistry — continue to investigate promising techniques for management of this pest, like using synthetic pheromones to confuse moths during mating season and testing bioinsecticides that specifically target the browntail moth with reduced impacts on other species in the ecosystem.
The browntail moth isn't the only invasive species in Maine that has benefitted from the warming climate. In fact, some of the browntail moths competitors have also been expanding as a result of climate change, and the quality of the plants that they feed upon has been waning as well. Because of this, researchers say that it is difficult to predict what will happen with browntail moths in the future.
"These are important studies, as our current warming climate trends suggest that we will continue to be facing this menace at least in the near future if not longer," Groden says.
Contact: Sam Schipani, samantha.schipani@maine.edu