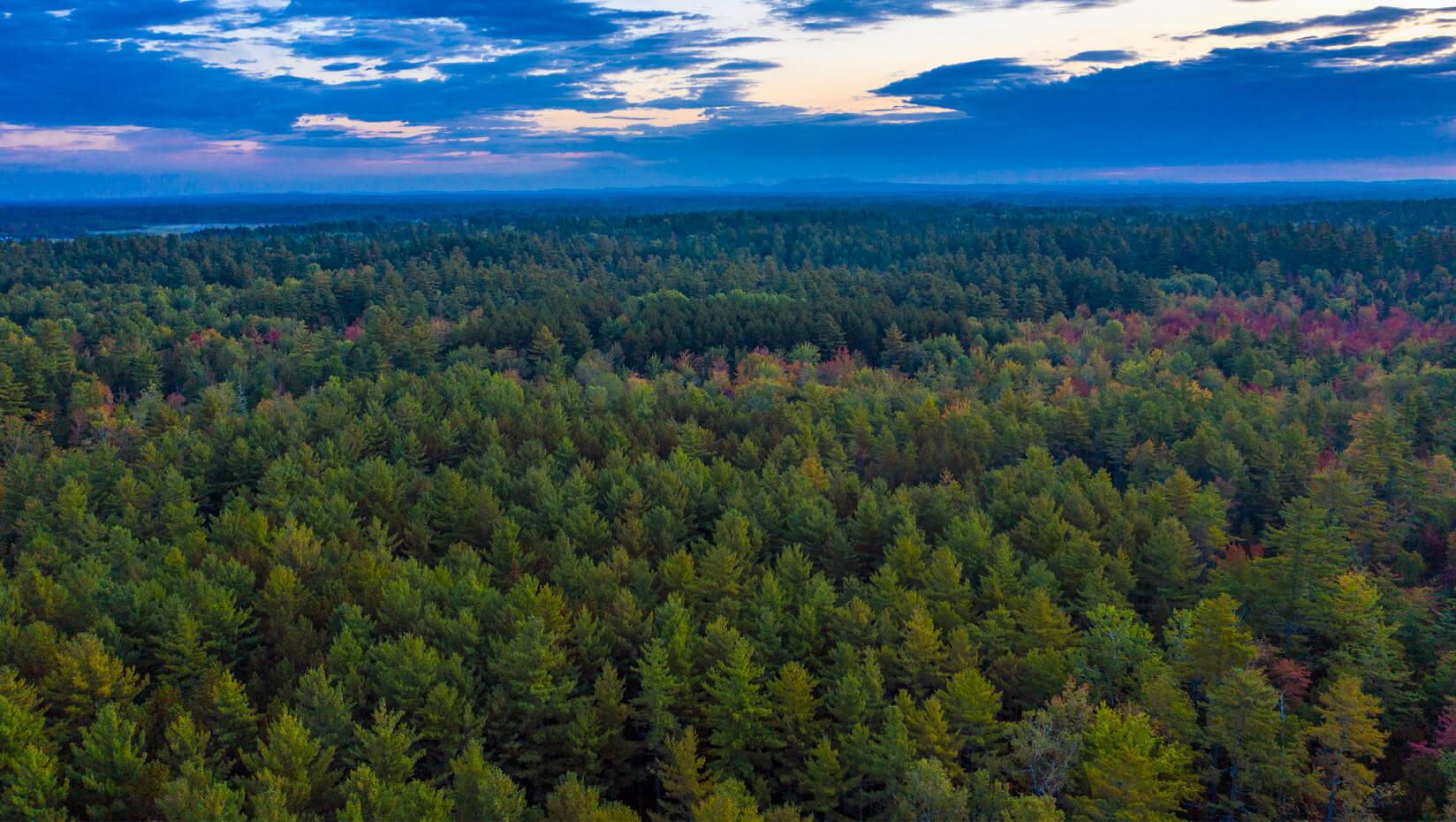 University of Maine researchers release initial comprehensive assessment of state's carbon budget
Maine's forests and their associated wood products may offset as much as 75% of the state's annual fossil fuel carbon emissions, and the highest carbon stock densities are in wetlands and salt marshes, according to a new University of Maine-led analysis.
This initial assessment, "The State of Maine's Carbon Budget," analyzed available information to calculate Maine's carbon budget between 2006–16 by major emissions source and land use. It is one of the first estimates of its kind for the state and helps frame the discussion about Maine's carbon budget, including current efforts being undertaken by the Maine Climate Council, which is seeking to develop a strategy to achieve complete state carbon neutrality by 2045 put in place by Governor Mills in 2019.
The analysis was led by researchers at UMaine, Bates College and the Maine Forest Service.
The researchers emphasize that uncertainties exist for this type of detailed carbon accounting, particularly when many aspects of the carbon budget are not well monitored in Maine. The framework used was similar to the approach taken by the "State of the Carbon Cycle Report" developed for North America by the United States Global Change Research Program. This analysis required compiling carbon estimates from a variety of state and federal reports and databases.
While a comprehensive carbon budget examination has been attempted by few other states, the findings from this assessment suggest that Maine has a large capacity to store carbon from the atmosphere compared to other states due to its low human population and high forest cover. Long-term improvements in the state's carbon budget will require investment in better statewide carbon monitoring systems, according to the researchers. The researchers point out that this work both offers an initial estimate of Maine's carbon budget, and information that can inform those working on this issue about the complexity of quantifying carbon cycling at this scale.
A fact sheet and additional data are available on the University of Maine's Forest Climate Change Initative's website.
For more information, contact the UMaine Center for Research on Sustainable Forests, crsf@maine.edu; 207.581.3794
Contact: Meg Fergusson, crsf@maine.edu; 207.581.3794.