Scheele named interim chief of staff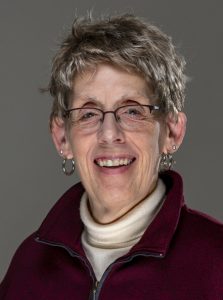 Kenda Scheele is serving as Interim Chief of Staff in the President's Office, in addition to her duties as Assistant Vice President for Student Life and Senior Associate Dean of Students.
Scheele has been a member of the UMaine community since 2001, and holds a Ph.D. and J.D. from the University of Nebraska.
"We appreciate Kenda's willingness to serve as Interim Chief of Staff during what is expected to be a particularly busy spring semester," says President Joan Ferrini-Mundy. "Her experience as an attorney and as a leader in the Division of Student Life will be an asset to the President's Office and Cabinet in the coming months."
Scheele can be reached in the President's Office at 581.1512.