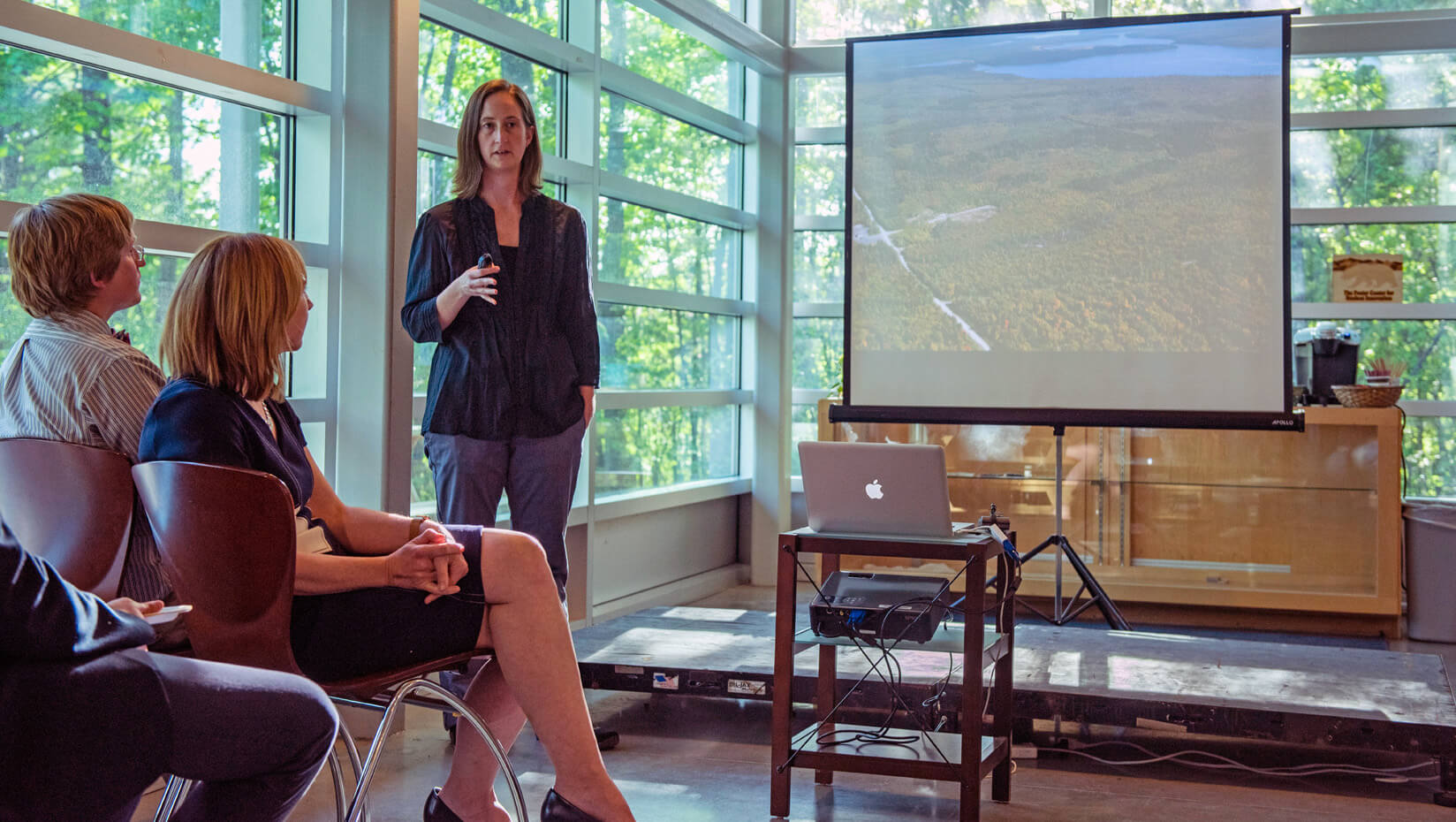 First five MIRTA teams showcase their discoveries
Five discoveries, including one designed to monitor the health of beehives using radar, were showcased by University of Maine faculty-led teams from the Maine Innovation, Research and Technology Accelerator (MIRTA) May 30 at the Foster Center for Student Innovation on campus.
The five MIRTA projects are:
A radar-based beehive activity monitor, developed by Nuri Emanetoglu, Herbert Aumann and Berkay Payal, designed to record the insects' movements to and from the apiary to inform colony health.
A high-value, low-cost geoinformatics system to better compile broad-scale spatial information about timber and nontimber resources, developed by the team of Erin Simons-Legaard, Aaron Weiskittel and Kasey Legaard, designed to improve forest management planning.
Beverage spoilage yeast test technology, developed by Laurie Connell and Corey Hirn, designed as a point-of-use device to deliver onsite microbe detection in wine and beer applications.
New devices made from patterned-release paper for use in biotechnological applications, developed by the team of Caitlin Howell, Amy Blakeley and Matthew Talbot, designed to replace costly, nonbiodegradable plastic or glass devices, for use in health care and pharmaceuticals.
A medical device for early detection and diagnosis of peripheral neuropathy, developed by the team of Kristy Townsend, Rosemary Smith and Magdalena Blaszkiewicz, designed also as a noninvasive and pain-free treatment of the disease.
MIRTA was made possible by the University of Maine System 2018 Research Reinvestment Fund, a pool of competitive internal grants allocated to advance research projects along the path from discovery to becoming commercial products with public benefit. All projects are tied to Maine businesses or industries critical to the future of the state.
The teams, some including undergraduate and graduate students, and industry collaborators, were the first in the MIRTA program to spend 20 hours a week for 16 weeks learning about the market and intellectual property analyses, and business model development needed to bring their invention to market. Guiding them were business incubation staff from UMaine's Office of Innovation and Economic Development.
In addition, each team has an advisory committee of industry and technology experts who provide feedback and advice. The teams were eligible for up to $25,000 each to help develop commercialization implementation plans.
Commercialization plans for new products or services, process improvements, creative works, or curricula or programs could include starting new companies or licensing to existing ones.
The second cohort of research teams from throughout the University of Maine System campuses will be selected this summer.
"The goal is to significantly advance research innovation to marketable new products and services," says Renee Kelly, UMaine assistant vice president for innovation and economic development.
Contact: Margaret Nagle, 207.581.3745