How Do I Join?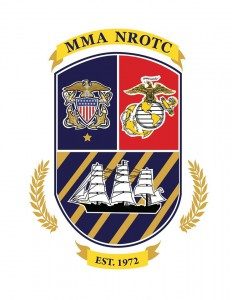 NROTC:

After your Junior year of High School, apply for the NROTC 4YR National Scholarship.

The National Scholarship pays Full Tuition and Fees, and book allowances at the University of Maine.
The University of Maine now offers FULL room and board to students who attend on the 4YR National Scholarship!
Apply for the scholarship here:

If you are not selected for the NROTC 4 YR National Scholarship, you can still join the NROTC Program as a College Program student.  As a College Program student, you will be able to apply for several scholarships during your Freshman and Sophomore years of college.  If selected for one of these scholarships, you will be commissioned as an officer upon graduation.  If you have not been selected by the beginning of your Junior year of college, you will be dis-enrolled from the program.

To learn more about the College Program, give us a call to set up a meeting

Download the College Program Application here:

College Program Scholarship Opportunities

Fall Semester Freshman Year: Re-apply for the 4YR National Scholarship
Spring Semester Freshman Year: Apply for a 3YR Sideload Scholarship
Spring Semester Sophomore Year: Apply for a 2YR Sideload Scholarship
Advanced Standing: If you are not selected for a 2YR Sideload Scholarship, your application is automatically considered for Advanced Standing.  Advanced Standing does not pay for school but it does still provide a Stipend and allow you to commission upon graduation
Follow us on Facebook!
Standardized Testing Requirements (Updated Nov 2020)
Due the restrictions imposed on the SAT & ACT administrators by the COVID-19 pandemic, the academic eligibility for the FY21 Navy or Nurse Option NROTC Scholarship has been modified as follows:

Applicants must EITHER have the following SAT or ACT scores:

SAT: 540 Math; 550 Verbal Evidence Based Reading and Writing AND 1100 Combined (Math plus Evidence Based Reading and Writing)

ACT: 21 Math; 22 English AND 44 combined (Math plus English)

OR

A cumulative High school GPA of  2.75 (on a 4.0 Scale) AND a 2.0 grade (on a 4.0 Scale) in Algebra II (or equivalent course) AND a statement from their high school guidance counselor or senior JROTC instructor certifying that SAT and ACT testing was not reasonably available to the applicant.