Commissioning Programs
Active Duty Commission

:

We commission Unrestricted Line Officers following completion of an undergraduate course of study at Maine Maritime Academy, University of Maine, or Husson.

In order to receive a commission, all students must be selected for a scholarship prior to beginning their Junior Year of college. Scholarship opportunities include the 4 Year National scholarship, 3 Year Sideload scholarship, 2 Year Sideload scholarship, and Advanced Standing (College Program). Students who do not have a 4 Year National scholarship prior to attending MMA NROTC are eligible to apply to participate as a College Program student (Basic Standing) and compete for follow on scholarship opportunities during their Freshman and Sophomore years.

Successful completion of the NROTC program leads to leadership positions in one of the following communities: Aviation, Submarines, Surface Warfare, Special Operations, Special Warfare, Nursing (UMaine or Husson only) or Marine Corps.
Unrestricted Line Officer Communities

:
---
AVIATION: The Aviation Warfare Community consists of pilots and Naval Flight Officers (NFOs). Pilots and NFOs are trained to fly and operate the weapon systems of naval aircraft. All pilots and NFOs begin their Naval aviation career training at the Aviation Schools Command, Pensacola, FL. Student pilot training generally requires 12 to 18 months to complete. For pilots, the general type of aircraft (helicopter, jet, propeller) to be flown will be determined and the appropriate training curriculum entered. All student NFOs enter either the jet or propeller pipeline and begin initial basic training in Pensacola. This division of labor between Aviators and NFO's allows for each to concentrate more closely on mission tasks that require specific occupational training.
---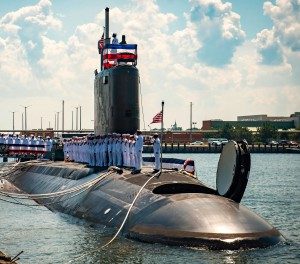 SUBMARINE WARFARE: The Submarine Warfare community is an elite, technically advanced, multi-mission community. Upon commissioning every Ensign selected for Submarine Warfare will attend one year of advanced nuclear power training, starting with six months of classroom training at Nuclear Power School (NPS) in Charleston, S.C. After NPS, you will have six months of practical, hands-on training at one of the Navy's two shore-based reactor training facilities. Upon arriving at your first submarine, you will join a highly skilled force whose unprecedented contribution to deterrence, conflict prevention and warfighting will continue to be at the very foundation of our nation's security.
---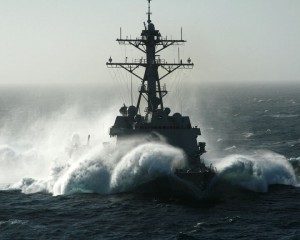 SURFACE WARFARE: The Surface Warfare community is composed of officers who man the surface ships of the Navy, and whose goal is to command those ships. The Surface Warfare Officer (SWO) must develop experience and knowledge in operations, combat systems, tactics, and engineering. A SWO's knowledge of surface warfare must also include an understanding of the operations of the various ship types within the surface force including carriers, cruisers, destroyers, frigates, amphibious, mine warfare and combat logistics force ships. Interested Midshipmen may also apply to join the Navy Nuclear Power Program and serve as a Nuclear Engineer Officer on-board an Aircraft Carrier.
---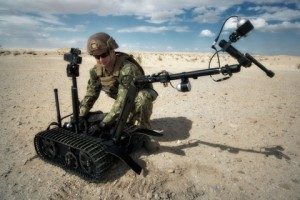 SPECIAL OPERATIONS: The newly commissioned Explosive Ordnance Disposal officer will complete the Explosive Ordnance Disposal (EOD)/Diver course at Naval Diving and Salvage Center, Panama City, FL and progress directly to EOD training at Naval School Explosive Ordnance Disposal (NAVSCOLEOD), Eglin AFB. Graduates will then be assigned as Division Officers at EOD Mobile Units where they will be immersed in the community's core warfighting competencies of EOD, Anti terrorism/ Force Protection (AT/FP), Expeditionary Diving and Salvage and Underwater Mine Countermeasures. During this initial tour, officers will complete a rigorous qualification process involving a variety of Personnel Qualification Standards and advanced EOD, diving and mobility training requirements before earning warfare qualification.
---
SPECIAL WARFARE: Naval Special Warfare (NSW) is the maritime component of the United States Special Operations Command which deploys forces to conduct special operations and activities in support of Combatant Commanders and U.S. National Interests. NSW operational forces are comprised of SEAL Teams, SEAL Delivery Vehicle Teams, and Special Boat Teams specially organized and trained to conduct the full spectrum of special operations in maritime and other extreme environments. Qualification as a SEAL officer requires completion of the 3-week Basic Orientation, 21-week Basic Underwater Demolition/SEAL training (BUD/S), the 5-week Junior Officer Training Course (JOTC), and the 26-week SEAL Qualification Training (SQT). Then officers complete Jump school, SERE school and language training before joining their teams.
---
MARINE CORPS: The Marine Corps has been an integral part of the Naval Service for more than 230 years and is renowned world-over for its leadership, determination, and loyalty. From the inception on November 10, 1775 at Tun Tavern in Philadelphia to the front lines in Iraq and Afghanistan, Marines have earned their reputation as the most effective fighting force in the world operating in the air, on land and on the sea. Standards are high– self-discipline and initiative are key factors for success in the Marine Corps. Physical Fitness is in integral part in making a Marine Officer and it is rigorous and mentally challenging. Each prospective Marine Officer must attend and successfully complete Officer Candidate School after their Junior Year of college.
---

NAVY NURSE CORPS:  The Navy Nurse Corps is the only Restricted Line Community that the NROTC Program will provide a commissioning path for their Midshipmen. This program is available to students interested in pursuing Bachelor of Science degree in nursing (BSN) and it is only available at the University of Maine and Husson University.  If selected for scholarship or seeking a scholarship, midshipmen must major in a nursing degree program at either of the above listed universities. On graduation, Nurse Option midshipmen will commission as regular officers in Navy Nurse Corps.
---
Looking to attend Maine Maritime Academy, click here.