Fall 2020 Sustainability Talks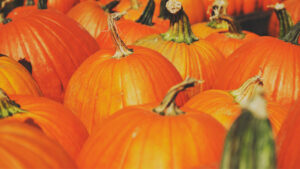 All talks are Mondays at 3pm and are available via Zoom. For security purposes, registration is required for each talk. Please go to individual event pages to register.
Sign up for our e-newsletter for regular event updates.
Many talks are recorded and can be found on our Vimeo site.
Guiding Questions
To help us explore potential connections among different kinds of sustainability problems and potential solutions, we encourage speakers to consider specific questions as they prepare their presentations. Please click here to see these guiding questions.
September 14
What Can Walt Disney Teach Us About Sustainable Solutions?
Susanne Lee, Faculty Fellow, Mitchell Center for Sustainability Solutions, UMaine
This talk is available on Vimeo.

September 21
Safety nets and bootstraps: Mainers and food insecurity in the time of COVID-19
Rachel Schattman, Assistant Professor, School of Food and Agriculture, UMaine
Kate Yerxa, Extension Professor, Cooperative Extension and School of Food and Agriculture, UMaine

September 28
The Road to Maine's New Climate Action Plan
Cassaundra Rose, Senior Science Analyst & Climate Council Coordinator, Governor's Office of Policy Innovation and the Future

October 5
The Future of Farming: Building Tools for Tech Savvy Farmers
Lily Calderwood, Extension Wild Blueberry Specialist and Assistant Professor of Horticulture, UMaine

October 19
The Land-Sea Conjunction Junction…what's the function? Connecting coastal places, people, and science
Lauren Ross, Assistant Professor, Civil & Environmental Engineering, UMaine
Sean Smith, Associate Professor, Earth & Climate Sciences, Mitchell Center, UMaine
October 26
Waste Land to Portfolio: How timberland was transformed from a resource to be mined – to equity worth buying
Dave Edson, Board of Directors, James W. Sewall Company; Advisory Board, Mitchell Center

November 2
Stories from the Sea: Fishing Communities Revealed
Natalie Springuel, Marine Extension Associate, Maine Sea Grant, College of the Atlantic
November 9
Maine Can Lead in Fair Planning for Addressing Climate Change: Steps in an Equity Assessment
Linda Silka, Senior Faculty Fellow, Mitchell Center for Sustainability Solutions
Sara Kelemen, Graduate Student, Plant, Soil and Environmental Science

November 16
Cultivating Ecological Virtues
Don Beith, Assistant Professor of Environmental Philosophy, UMaine
November 23
Unkicking the can: How community development can make a difference now
David Milan, Director of Community Development, Town of Orono, Maine
November 30
Sustainable Water Treatment – Moving from Victorian Era Technology to Nanotechnology
Onur Apul, Assistant Professor, Civil & Environmental Engineering