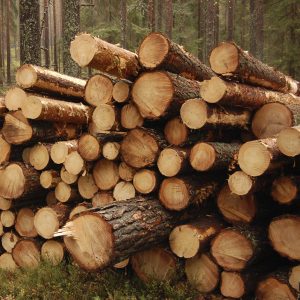 The talk will be held virtually via Zoom and in-person at 107 Norman Smith Hall, UMaine.
Speaker: Roger Milliken, Board Chair, Baskaghegan Company
In this talk, Roger Milliken explores the conflicts between a thriving forest—and society—and the traditional practice of forest management.  Building on perspectives gained from 40 years of forest management and conservation, he describes the tensions experienced by those who are called to care for the region's forests in this time of high stakes and difficult choices. He invites us to confront the conflicts between seeing the forest as resources for our use or recognizing it as a community to which we belong.
Roger first visited the Baskahegan valley in 1977. He returned in 1981 to write the history of the land and the company founded by his grandfather in 1920. First published in 1983, Forest for the Trees; A History of the Baskahegan Company was a labor of love and discovery. Milliken led the company from 1983 to 2020, expanding its land base to 150,000 acres while practicing a high standard of economically and ecologically responsible forestry.
During the same time, Roger was active in conservation efforts across northern New England and in bringing together the environmental and forestry communities to pass Maine's Forest Practices Act and support the creation of the state's ecological reserves system.  He co- chaired campaigns by the Maine Chapter of The Nature Conservancy (TNC) to raise $64.5 million to protect 185,000 acres along the Saint John River and the 40,000-acre Debsconeag Lakes Wilderness Area. He joined TNC's global board of directors in 2000, and served as its board chair from 2008 to 2011.
Now formally retired, he continues to be animated by his lifelong exploration of right relationship with nature.