The talk will be held virtually via Zoom and in-person at 107 Norman Smith Hall, UMaine.
Virtual attendance: Complete the registration form to receive Zoom connection information.
In-person attendance: Masks are required for Mitchell Center talks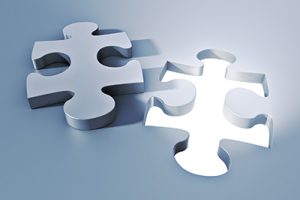 Speaker: Lisa Margonelli, Editor in Chief, Issues in Science and Technology

Discussion of research and policy sometimes focuses on being an honest broker of information for policymakers, or doing engaged research with communities to support decision making. What gets talked about less is how to engage with policymakers to design and implement policy.
When Lisa Margonelli was a journalist, she had a fairly simple theory of change: If only she could get enough people to understand and care deeply about a problem, then poof! change would happen. But after five years of reporting on a book on the oil supply chain in the 2000s, she began to see the folly of this way of thinking.
In 2006, with a fellowship at the New America Foundation, she began to propose policies directly to decision makers in California, where she was living at the time, and in Washington DC. She came to realize the myriad, and surprisingly chaotic, ways that the sausage of policy is made. Scientists often provide evidence for policymakers, but actively proposing policies can be a very effective avenue for creative problem solving on a big scale.
In her talk, Lisa will discuss her path to understanding and participating in policy making and the kinds of active roles scientists can take to engage with policy makers to become policy entrepreneurs.
Lisa Margonelli is Editor in Chief at Issues in Science and Technology, a quarterly policy forum published by the National Academies of Sciences, Engineering, and Medicine and Arizona State University. She is the author of Oil on the Brain: Petroleum's Long Strange Trip to Your Tank (2007) and Underbug: An Obsessive Tale of Termites and Technology (2018). Her work has appeared in The Atlantic, Wired, Slate's Future Tense, Pacific Standard, New York Times, Washington Post, Los Angeles Times, and San Francisco Chronicle, among other publications. Lisa grew up in Dover-Foxcroft and now lives in Arrowsic, Maine.